American intelligence discovered a second combat submarine in the North Korean port, equipped with an intercontinental ballistic missile, The Diplomat reported. US satellite photographed the submarine at the pier.
The picture was taken on April 15, however, it became known only now. Until now, according to open source data, North Korea had one ship equipped with a ballistic missile. This is a diesel-electric submarine with a displacement of 1,7 of thousands of tons, which received the name Gorae-B in NATO.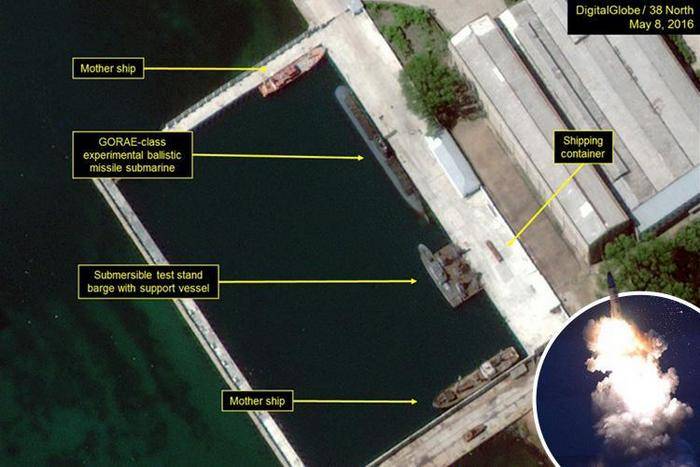 The new ship, according to US intelligence, has a number of improvements - in particular, its hull is built of lighter composite materials, which expands the range of the submarine. The submarine was called Gorae-S.
North Korean submarines are armed with a medium-range solid-fuel ballistic missile Pukguksong-1. In April, 2016, Gorae-B, successfully launched a rocket from under water. The range of the Pukguksong-1 is estimated at 1250-2500 kilometers, the missile can carry a nuclear warhead.