Crews of the Mi-8 transport assault helicopters of the AMTSh "Terminator" army aviation compound
aviation
, based in the Rostov region, inflicted a missile strike on the armored vehicles of a conditional opponent while performing the test exercises, reports
press office
Southern District.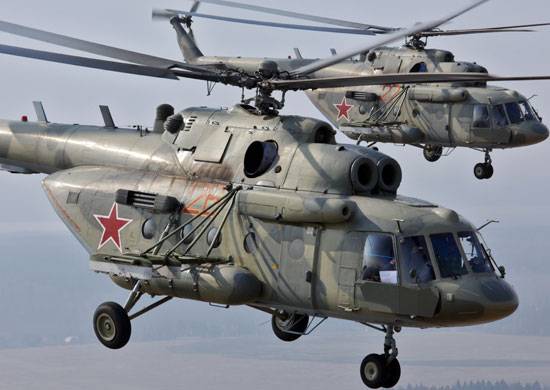 The exercises were performed as part of the final test for the 2017 school year.
After hovering from the command post, the helicopters went in pairs into the designated area, worked out the search and classification of targets, after which they conducted practical firing using guided missiles and cannon weapons,
says release.
It is noted that "the complexity of the flight was that the crews operated at extremely low altitude, in order to camouflage using the terrain."
During the flights, the pilots also performed complex maneuvers in order to avoid the impact of the enemy's air defense weapons and suppress its radar equipment.
At night, the tasks were performed "using satellite navigation systems, infrared equipment and night vision partings."
In addition, "the crews have worked out the elements of a re-entry to attack, cover each other and leave a conditioned opponent from retaliation," the press service added.
In total, more than 20 crews were involved in the events.