Turkey has established mass production of kamikaze UAVs. This was announced by Deputy Minister of Defense Industry of Turkey Ismail Demir. According to the Turkish edition
Daily Sabah
, they have already begun to enter service.
Unmanned aerial vehicles of this type are very light and simple and cheap to manufacture. They are disposable, designed only for the delivery of the warhead to the enemy and undermining it.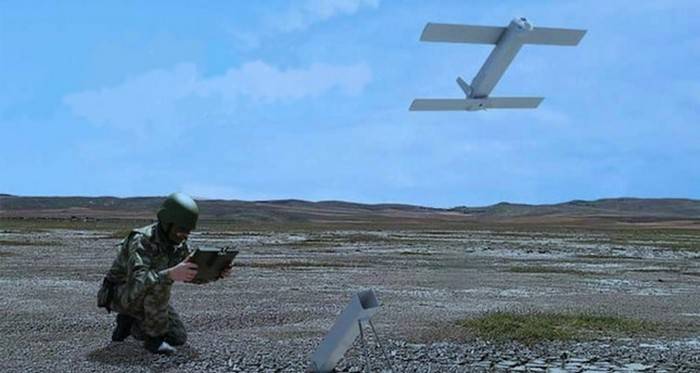 Launch drone ALPAGU
Three models of drones were launched into production, including the ALPAGU tactical drone unmanned aerial vehicle and two KARGU and TOGAN multi-rotor drone.
ALPAGU weighs 3,7 kg, can be operated by one soldier and strike within a radius of five kilometers, carrying out point attacks on moving objects as day and night. KARGU is very similar to it, but made in the format of a helicopter.
TOGAN is slightly larger, it weighs 7,5 kilograms, and can be used for reconnaissance and surveillance missions. The drone is able to automatically identify and classify moving or stationary threats and perform flight tasks without an operator, offline.