The Bulgarian TV channel Nova TV reports that several border patrols of the country at checkpoints on the Bulgarian-Turkish border were suspended from service. Their place was taken by representatives of the border structures of other EU countries. In particular, we are talking about the Poles.
It is reported that the special services of the EU and specialists in the fight against organized crime have identified numerous cases of actual criminal activity by the Bulgarian border guards. It is stated that the Bulgarian-Turkish border, to put it mildly, was not shut up. For a certain fee, virtually any persons and goods were passed through it in the Bulgarian direction (in the direction of the EU).
During the special operation of the Bulgarian National Security Agency and the staff of the Directorate for Combating Organized Crime, searches were carried out at the workplaces of the Bulgarian Customs at the Malko Tarnovo checkpoint.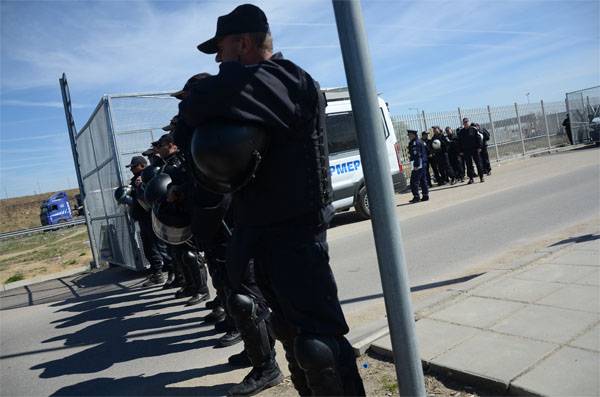 While special activities were being carried out, the customs control point was closed. For more than seven hours, hundreds of cars have accumulated, creating many kilometers of traffic jams.
At the moment, the Bulgarian-Turkish border is guarded by Polish border guards, who received a corresponding mandate from Sofia and Brussels.