Peshmerga fighters who began military operations against Iraqi pro-government forces entering Kurdistan announced the destruction of two Iraqi
tanks
(one M1A1M Abrams and one T-72), one armored personnel carrier of more than 12 HMMWV cars. It is reported
bmpd
.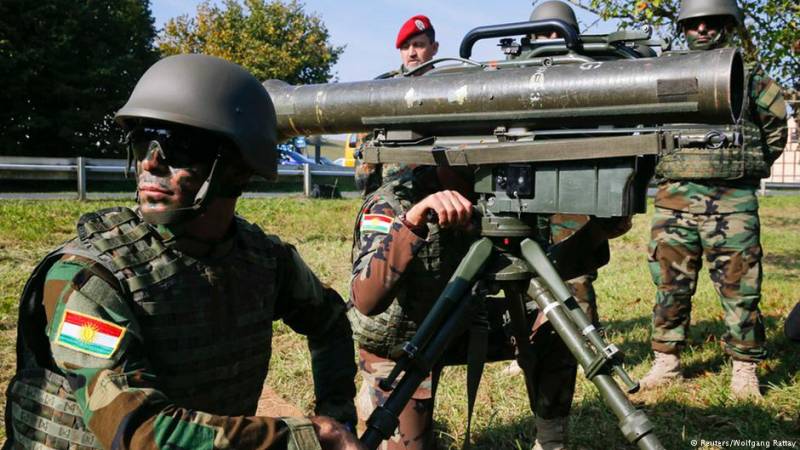 According to the Kurds, all this equipment belonged to the pro-government Al-Hashd al-Shaabi pro-government Shiite militia who tried to seize the village of Prde (south of Erbil), which, moreover, had been killed and wounded in an armed clash to 150.
Video of tank М1А1М Abrams of Iraqi forces destroyed in the Prde area
According to sources, the tank M1A1M Abrams was destroyed by the Kurds using the anti-tank missile system MILAN.
The resource recalls that the portable MBDA MILAN anti-tank systems were transferred to the Peshmerge by the German government from the presence of armed forces of the Federal Republic of Germany for the purpose of combating terrorists.
Video of the same destroyed tank М1А1М
"The first batch of MILAN-supplied ATGMs, including 30 launchers and 500 guided missiles, was delivered to Iraqi Kurdistan in September 2014. In the 2015, 30 launchers and 213 missiles were delivered, and in 2016, more 300 missiles (the MILAN-2 missiles were delivered to the Kurds), "the material says.