The American corporation Lockheed Martin announced the rollout of the first C-130J-30 Super Hercules medium-sized military transport aircraft built for the French Air Force in its plant in Marietta, Georgia, reports
bmpd
.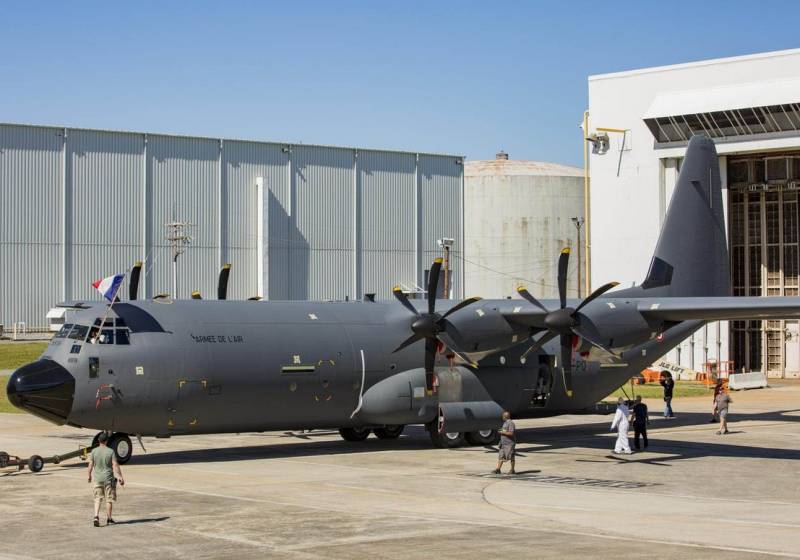 The contract for the supply of two Lockheed Martin C-130J-30 Super Hercules transporters and two KS-130J transport refueling planes based on them was concluded early last year. The deal amounted to about $ 650 million, of which 295 million is the cost of the actual 4's aircraft, as well as the 4's spare Rolls Royce AE-2100D turboprop engines.
The remaining 355 million - "the cost of the self-defense systems installed on the aircraft (including AN / ALE-47, AN / AAR-47A (V) 2 and AN / ALR-56M systems), navigation systems, communication systems, as well as spare parts, technical support, training of personnel, etc. ", it is told in the message.
The first pair of C-130J-30 aircraft must be delivered to the French Air Force at the end of the 2017 year. Aircraft in the version of the tanker KS-130J will be delivered in 2019 year.
The purchase of the aircraft became part of the plan announced by the French government in the spring of 2015 to allocate additional 3,8 billion euros in military spending during 2016-2019, including 1,5 billion to purchase new weapons and equipment.