More than 3, thousands of servicemen of the motorized rifle division of the 58-th combined-arms army of the Southern District will conduct shooting from rifle
weapons
,
tanks
, armored personnel carriers and self-propelled howitzers in Chechnya as part of the final inspection for the 2017 school year, reports
press office
YuVO.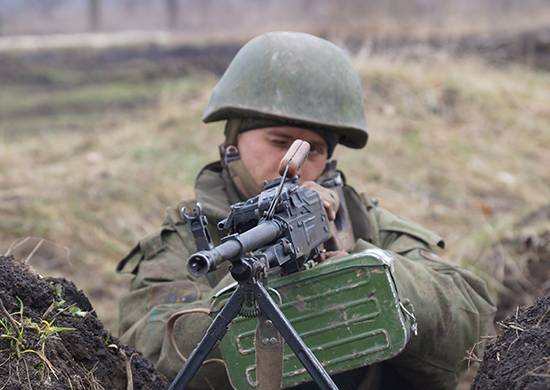 "At Kalinovsky, Guardsman and Alpine motorized rifle divisions of the 58-th army army of the Southern Military District, deployed in the Chechen Republic, more than 3 thousand military men pass the final test for the 2017 school year. The crews of armored infantry brigade, staffed entirely by military personnel under contract, will be tested on the skills of driving tracked and wheeled vehicles, firing from small arms, tanks T-72B3, BTR-82A and self-propelled howitzers "MSTA-S" in the difficult conditions of mountain forest areas during the day and at night, "the release says.
It is reported that contract servicemen who received unsatisfactory marks in the course of the final check "will be further considered at meetings of the attestation commissions regarding the appropriateness of their further service in the ranks of the Armed Forces of the Russian Federation".
The fighters will also be tested for physical fitness, they will pass the standards for throwing grenades, making a full-force march and overcoming a strip of obstacles.