During the fighting in the Deir-ez-Zor area, during the crossing over the Euphrates, unusual BRDM-2, which are now considered one of the best, again came into the photo lenses, reports
Messenger of Mordovia
.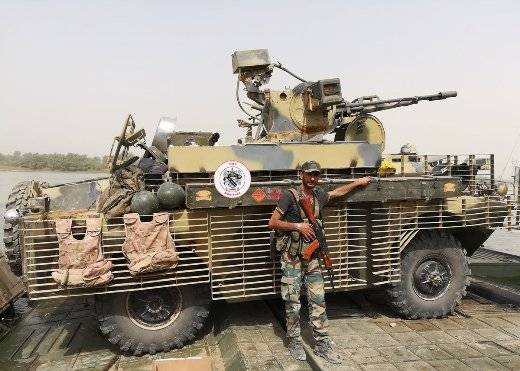 The origin of these machines in the expert environment continues to be debated. Some experts believe that this is a Syrian revision. Others are confident that the BRDM-2 are of Russian origin.
The first BRDM-2 were seen about a year ago, during the battles in Aleppo. Machines received protection from cumulative ammunition in the form of protective grids. They installed 12,7-mm NSVT machine guns and automatic grenade launchers AGS-17. According to some reports, fire gasoline engines were replaced by diesel ones.
As a military expert, Yuri Lyamin, armored vehicles, apparently belonged to the pro-government detachment "Liva al-Quds." This unit was created by Palestinians who lived in refugee camps in the Aleppo area.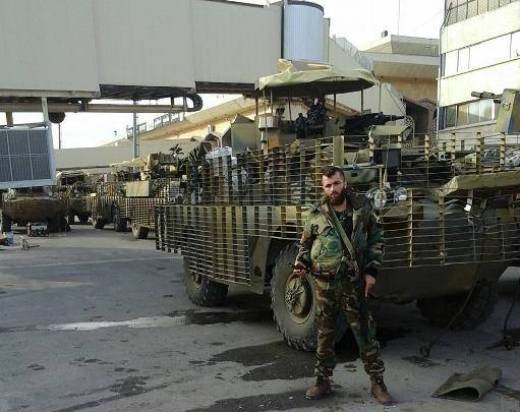 "Liva al-Quds", which turned into quite a noticeable force, was deficient in its own heavy armored vehicles. Perhaps this led them to finalize the BRDM-2. It should be noted that these machines were not popular among the Syrian military and previously were in service with virtually only units of the Interior Ministry. They were also kept in military schools in southwest Aleppo. From there, the technique and could get to the Palestinians, said Lyamin.
Later, options appeared on which twin-mounted 23-mm ZU-23-2 units were installed remotely controlled with video cameras. Video cameras were also mounted on the car cases. This version has received the most appreciation. Experts pointed to a great similarity with Iranian developments.
However, relatively recently, during the fighting on such upgraded BRDM-2, fighters were seen wearing Russian bulletproof vests and helmets. Therefore, some of the experts began to reject the original version of their origin. There were suggestions that the cars were finalized by Russian fighters. But it is difficult to agree with this.
"We have more modern Tigers, Lynxes, Shots and BTR-82, finally. Spending time and energy on the old "mess" ... there is little rational. In addition, the Syrians had already demonstrated their ability to perfect
Tanks
, BMP and self-propelled guns, "says the author of the material Roman Katkov.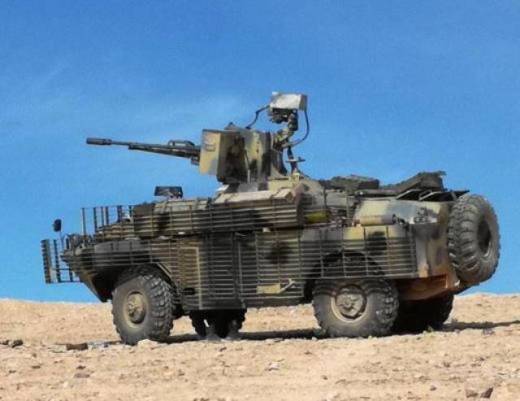 Returning to the mentioned crossing over the Euphrates, where the modernized BRDM-2 was captured, it can be noted that only Syrians were in the carriage. "On the anti-cumulative grilles, sand-colored bullet-proof vests made in Russia are clearly visible. Maybe everything is much simpler: the Syrians were only handed over personal protective equipment to personnel? Therefore, they were taken for the Russians, "the author notes.