The US Department of Defense found an opportunity to resolve the "silent crisis" in the ranks of the Air Force. According to the portal businessinsider.com, US President Donald Trump has signed amendments to the executive order, which will allow about a thousand pilots to return to the service.
In August last year, the US Air Force personnel service officially recognized the shortage of professional pilots. At the same time, the greatest personnel deficit is observed in fighter
aviation
. If the US Air Force as a whole should have 20 pilots, including 300 fighter pilots, today the shortage is estimated at 3500 people, of which 1500 are fighter pilots.
According to the spokesman for the US Air Force Deborah Lee James, there is high demand for fighter aircraft pilots among private companies. Commercial carriers offer pilots more favorable and comfortable working conditions. The problem has become so large-scale that the term "silent crisis" was introduced to it in the military.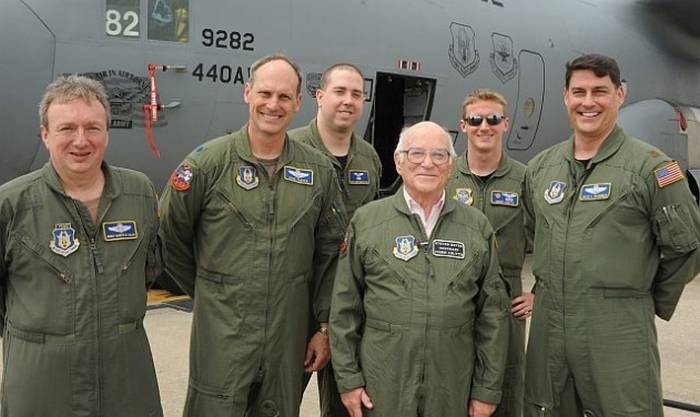 The crew of one of the aircraft of the US Air Force.
The US Air Force personnel service introduced additional programs to retain and motivate pilots, but in order to quickly patch the holes, actions were required at the level of the president. Donald Trump's special order allows Defense Secretary James Mattis to call for retired officers again.
After the September 11 2001 attacks, Executive Order No. 13223 allowed the US President to postpone the retirement of the military, as well as re-call officers who have already retired. In the basic form, the order allowed the officers to return to the active service up to 25, the new amendments extended its effect to a significantly larger number of military personnel, reports
"Warspot"
.