The largest US strategic base in the Pacific received a large batch of ammunition. According to the portal businessinsider.com, the US Armed Forces sent 816 393 bombs and shells to Guam Island.
A new supply of ammunition ensures that the necessary weapons at the right time will be available in the Pacific theater of operations to protect national interests. In addition, additional ammunition will allow for more active training and training.
- said Major Eric Schmid, commander of the 36 th wing of the US Air Force.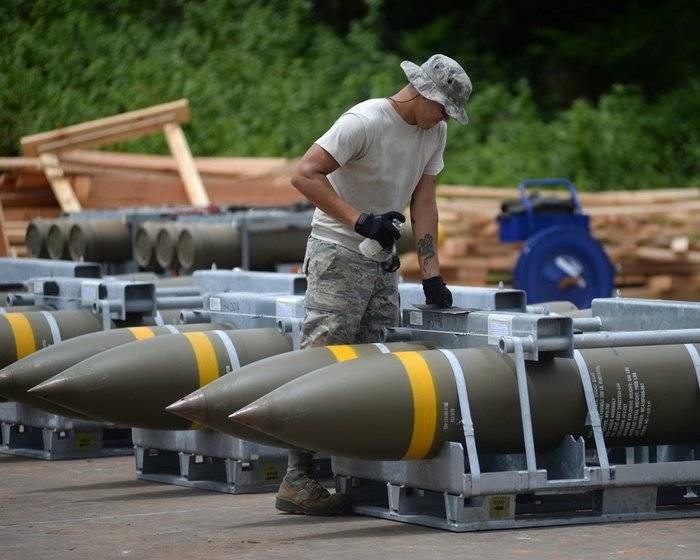 The supply of ammunition was carried out from the end of August - over 800 000 new bombs and shells by 10% increased stocks of the Anderson military base, located in Guam. The total cost of a new batch of ammunition is estimated at $ 95 million.
The territory of Guam is an island in the western Pacific Ocean that has the status of unincorporated organized territory of the United States (not part of the United States, but their possession). The United States conquered the island during the Spanish-American War in 1898. In 1941, Guam was attacked by imperial Japan and was beaten by the Americans only on July 21 of the year 1944. Today, Guam is the largest US strategic military base in the Pacific. US servicemen are concentrated mainly at Andersen airbase and Apra Harbor naval base, reports
"Warspot"