The peacekeeping brigade of the Central Military District (CEC) conducted exercises in the Samara region following the results of the summer training period, the press service of the CSC reported.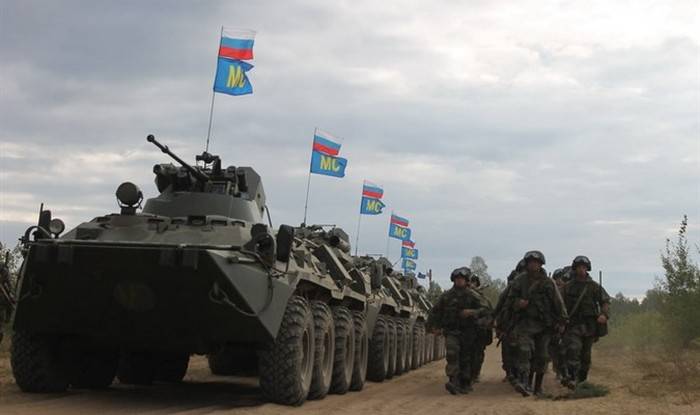 About 2 thousands of military personnel and over 400 units of military equipment took part in the exercises. The units have worked out the tasks of creating buffer zones, enforcing peace of the conflicting parties, protecting and defending important administrative and industrial facilities and other
- said in a statement.
It is noted that during the exercises, the peacekeepers also surrendered standards for the driving of combat vehicles and for drill, military medical and physical training.
Russia's first peacekeeping brigade was established in the Samara region in 2005. This is the only such compound in the Ground Forces. The brigade is designed to solve peacekeeping tasks in the territory of the CIS countries, but, if necessary, it can act under the UN mandate and outside the Commonwealth countries.