The new high-precision cruise missile X-35U will allow Su-35 fighters to destroy almost the entire spectrum of targets, ranging from ships and ending with fortifications and enemy armored vehicles, according to
News
.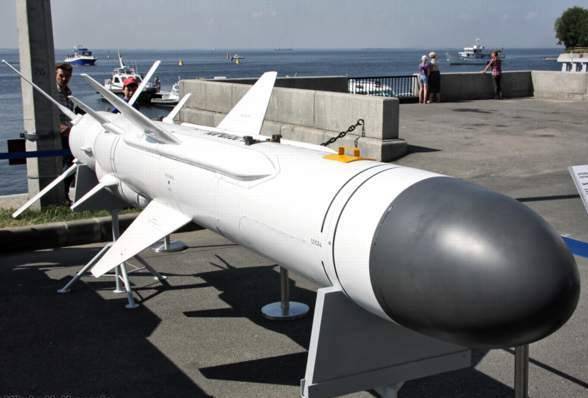 After testing, the rocket officially became part of the Su-35 armament.
The Kh-35U was created by the Tactical Missile Armament Corporation (KTRV). This is the first fully unified rocket, the use of which is possible both from surface and submarine ships, coastal missile systems, and
aviation
carriers, "the article says.
According to the newspaper, the X-35U rocket has a mass of 550 kg, of which 145 kg is in the warhead. Flight speed - 300 m / s, range of application - 260 km. "At present, several series of surface ships of the class rocket boat / corvette, Su-35, Su-24, MiG-30K / KUBR, Su-29С, T-35 and anti-submarine Tu-50, as well as helicopters have become the carriers of the X-142U. Ka-27, Ka-28 and Ka-52K. The rocket is used as part of the Bal coastal missile system, "the publication said.
The creation of unified types of weapons allows you to optimize costs by making one rocket for different types of carriers. The missile is already being used on deck fighters MiG-29K / KUBR, attack helicopters Ka-52. At the beginning of this year, it was tested as part of the onboard armament of a promising 5 fighter of the Su-57 generation,
said the chief designer of the missile complex Nikolai Vasiliev.
Professor of the Academy of Military Sciences Vadim Kozyulin:
With the advent of a unified cruise missile Su-35С in the armament, it will be able to hit practically the whole range of targets with equal efficiency, ranging from ships and ending with enemy fortifications and armored vehicles. The main advantage of the X-35U missile in a passive homing head. Unlike conventional active, it does not scan the space, but catches the radiation of the attacked object. This allows the rocket, without revealing itself, to bypass the air defense system and accurately hit a given target.