For the first time since the 1991, the US Air Force is beginning to put the B-52 nuclear bombers capable of carrying nuclear
weapon
, transmits
Lenta.ru report
message of the Air Force General David Golffeyn.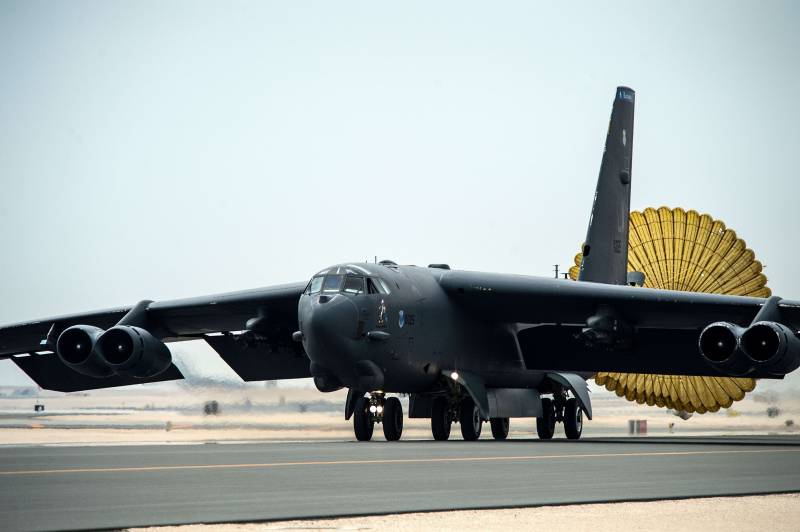 According to the general, "there has not yet been an official order to bring the bombers into the 24-hourly alert, but preparations are already being made in this direction."
In an interview with Defense One, Holfein noted that "in the world, there are people who openly talk about the use of nuclear weapons, it is important to stay on guard and think over new ways of being ready for different scenarios."
This is not a bipolar world, where there is only the United States and the USSR. There are other nuclear potential players.
added on.
The general did not name specific countries with America's nuclear potential, but the article mentions North Korea's fast-growing nuclear arsenal and the confrontation between US President Donald Trump and Pyongyang, as well as the increasingly powerful Russian armed forces.
The Boeing B-52 Stratofortress is a multifunctional heavy ultra-long intercontinental strategic bomber-rocket carrier of the 2 generation, which has been in service with the US Air Force since 1955. At subsonic speeds at altitudes up to 15 km, it is able to carry various types of weapons, including nuclear ones. The main task for which B-52 was developed was to deliver two high-power thermonuclear bombs to any point of the Soviet Union.