The Defense Ministry plans to carry out throwing tests of the Sarmat ICBM by the end of this year, reports
Kommersant
with reference to its sources.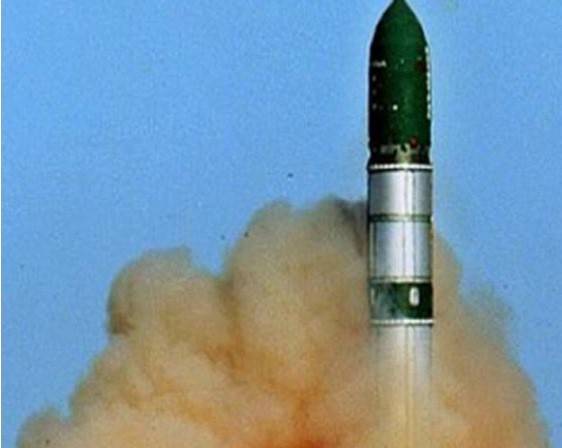 The program provides for launching a rocket from a mine installation from the Plesetsk test site.
The main goal is to check the operation of the rocket systems at the moment of leaving the mine and to turn on the first stage of the Sarmat with the subsequent work for about five seconds
told one of the sources.
According to him, "if the throwing test passes properly, the second will take place in the same year."
The newspaper reminds that the development of the engine for the RS-28 "Sarmat" rocket was carried out by the NPO "Energomash", which received a technical assignment for the development of a promising propulsion system at the beginning of the 2013 year. The first successful fire tests of the first stage engine took place in August of the 2016.
In March last year, it was noted that the development of the production of a liquid-propellant rocket engine for ICBMs was lagging behind the target dates "due to the novelty of products."
Military expert Alexei Leonkov noted that when the Ministry of Defense adopted the RS-20V Voivod missile, which the RS-28 Sarmatian was intended to replace, it was conducted "more than 30 dump tests, and not all of them were successful."
Since these are three-stage rockets, there should be a lot of tests so that each stage works like a clock, because you cannot eliminate any difficulty in flight,
said the expert.
However, according to him, the next generation after Voevoda will require fewer "throws", which means that further periods may not move any more.
As Leonkov specified, "before the flight design tests, several throwing tests and several valid tests should be held (to defeat the target zone and to the maximum range)." Successful tests of the rocket are also significant because it is designed to perform the functions of a hypersonic carrier.
weapons
which should be one of the key factors for the breakthrough of the existing and future missile defense system.
Earlier, the military reported that the rocket should be put into service in 2019 – 2020.