From Syria, there are reports that the so-called "Syrian Democratic Forces" (SDF) took control of the largest oil field in the SAR. It is located on the oil field of Al-Omar, located in the province of Deir ez-Zor. It is stated that from there the ISIS terrorists were driven out (* prohibited in the Russian Federation). Attention is drawn to the fact that the Syrian government army is located just three kilometers from this field - in the area of ​​Meyadin.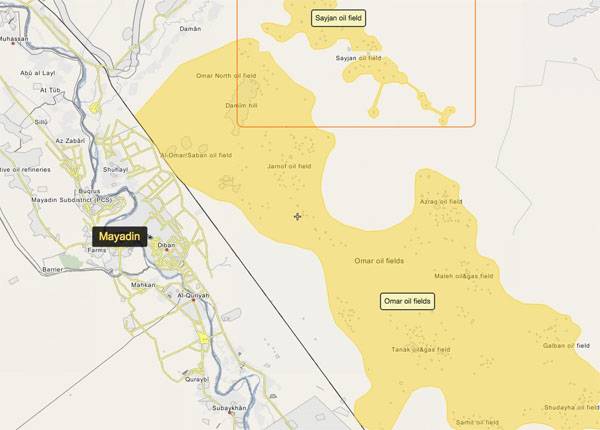 Russian senator Alexei Pushkov noted earlier that in Syria, the "oil" wars are currently most pronounced. The point is that various forces are trying to take control of those areas of land that are rich in hydrocarbons. The SDF, supported by the United States, operate according to this principle.
It is noted that at the Al-Omar field, ISIS militants (*) had previously managed to destroy the entire oil-producing infrastructure.
The Syrian authorities say they will not allow any of the non-governmental forces operating in the territory of the SAR to engage in the division of territories leading to violation of constitutional territorial integrity. In this regard, direct clashes between the Syrian government army and the aforementioned "Syrian Democratic Forces", which are based on Kurdish armed groups supported by Washington, may well begin.