The United States does not need the support of the European Union for the possible strengthening of sanctions against Iran, European countries can "continue to earn" on trade ties with Tehran, reports
RIA News
Statement by US President Donald Trump.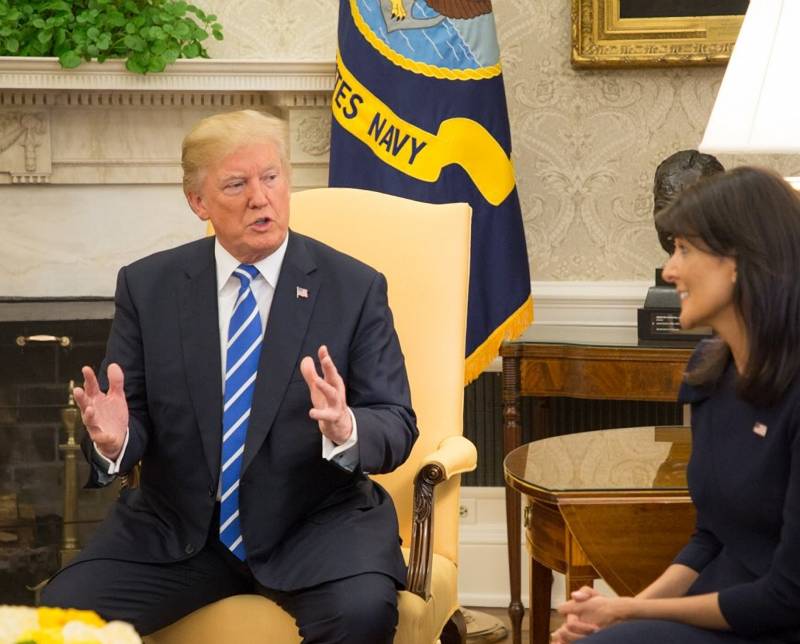 Actually, I told them (Europeans), they are my friends, I have good relations with them all, be it Emmanuel (Macron, President of France) or Angela (Merkel, German Chancellor) or others. I really like these people. I told them: keep making money, do not worry, we do not need you for this,
Trump said in an interview with Fox News.
According to him, "when Iran buys goods from Germany, France and others, it is billions of dollars."
Even with us they were going to buy Boeings, let's see what happens with this deal. When they make these purchases, it's a little difficult for these countries (EU countries) to do something,
added president.
As for the DPRK, the United States has already thoroughly prepared for any development scenario.
We are ready for anything. We are so ready that you will not believe. You will be shocked if you find out how ready we are, if need be,
declared trump.
Would it be good not to do this? Yes. Will it happen? Who knows…
added the American president.
Recall between Trump and DPRK head Kim Jong-un there were several absentee fights, and the US president threatened Pyongyang with "fire and rage", and the head of the North Korean leader hinted at the possibility of launching a rocket into the waters of the American island of Guam in the Pacific Ocean.