Seoul may review plans to decommission Russian
tanks
T-80U, despite problems with their compatibility with other equipment in the South Korean arsenal, reports
RIA News
Post South Korean parliamentarian Lee Jong Hol.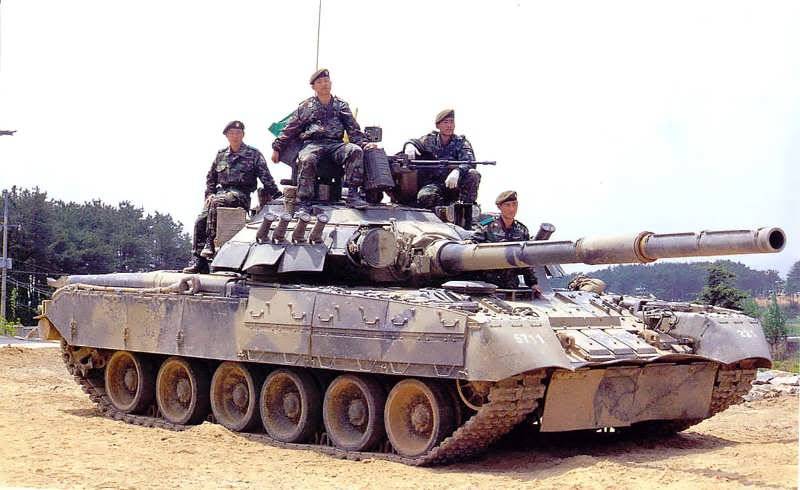 T-80U tanks and BMP-3 armored vehicles were delivered to the Republic of Korea in 1995 and 2002 in payment of the USSR government debt. Previously it was assumed that the South Korean army would gradually abandon the use of this technology in the period from 2018 to 2022 year.
However, the implementation of this plan may be postponed indefinitely due to the lack of an alternative to date.
The fact that the T-80U tanks or the BMP-3 armored vehicles confirmed their outstanding abilities in battle is a fact; but if we take into account the difficulties arising from the use due to the lack of spare parts, it is necessary to urgently prepare a plan that will determine whether the purchase of spare parts for military complexes is necessary on the terms of a military agreement with Russia or the position on the prompt replacement of weapons should be supported,
said Lee Jong Gol.
In addition to problems with the compatibility of Russian cars with other equipment, which is in service, Lee Jong-Gol noted the difficulties in repairing T-80U by Korean specialists and the lack of components for replacement in case of malfunctions. In addition, he said, "the stock of shells for the T-80U may not be sufficient in the event of an emergency."
Earlier it was reported that at the beginning of 2017, in the South Korean army there were about 35-t tanks T-80U and about 70-ti BMP-3.