The authorities of Catalonia do not discuss the possibility of holding elections in the region, reports
RIA News
statement of the official representative of the generality Jordi Turul.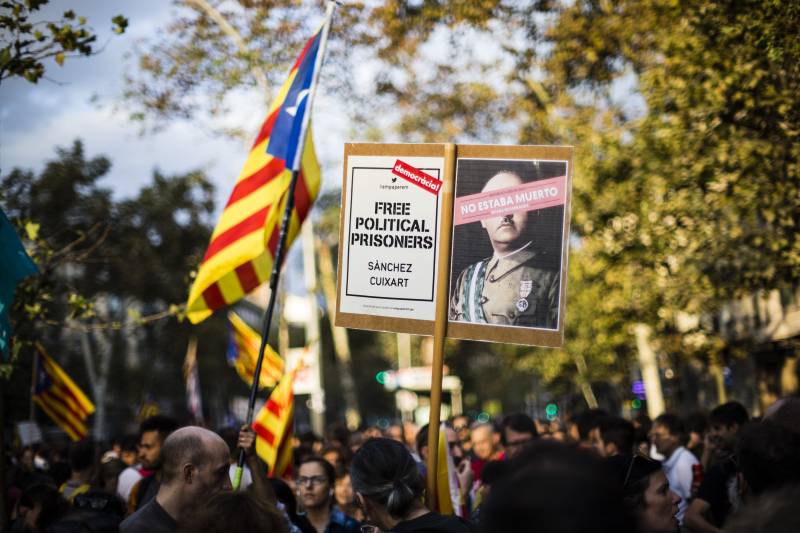 The government of Spain on Saturday decided to apply the 155 th article of the constitution to resolve the Catalan crisis. The Cabinet proposes to remove the Catalan generality from office and to hold early elections to the local parliament within six months. It is assumed that until then the functions of the Catalan government will be performed by representatives of the central government. This step in Catalonia was regarded as a restriction of autonomous community autonomy.
Holding elections is not discussed,
Turul told the RAC1 radio correspondent.
He assured that the Catalan authorities will take retaliatory actions.
We will not sit with folded arms ... It will be a week of decisions, do nothing is not included in any of the possible scenarios,
noted Turul.
At the same time, he did not specify what exactly the response was, and declined to answer the question whether independence could be declared at the meeting of the Catalan parliament, which was proposed by the head of the generality, Carles Puchdemon.
The politician only said that the "roadmap" of regional authorities was reduced to "protecting Catalan institutions and fulfilling the mandate of October 1 (referendum on independence) with maximum unity".
The Spanish state has outlawed itself in an attempt to carry out a coup d'état against democratically elected institutions.
concluded Turul.