Soon, the airborne regiment stationed in Karelia will be replenished with the latest Su-35 4 ++ generation multi-purpose fighter aircraft, reports
press office
Western District.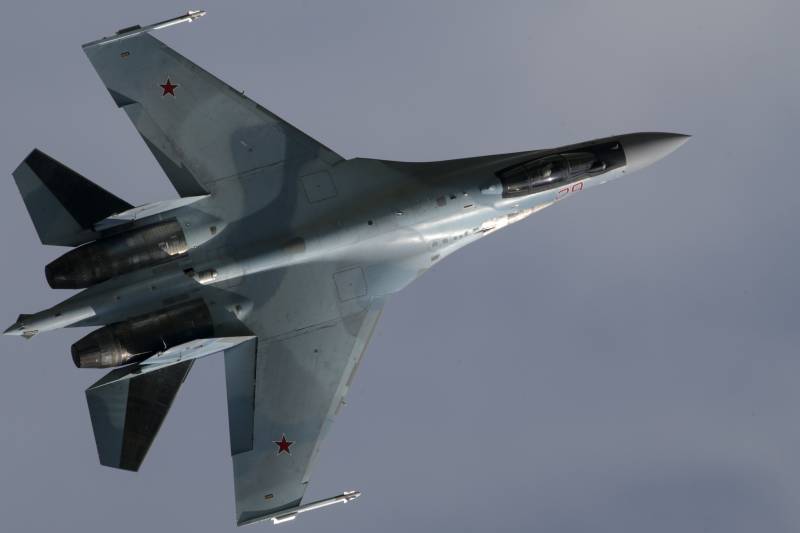 The flight and technical staff of the aviation regiment of the Western Military District began to prepare the redeployment of the link of the newest Su-35 4 ++ generation multi-role fighter aircraft, adopted by the manufacturer in Komsomolsk-on-Amur for inclusion in the squadron and permanent basing in Karelia
says release.
It is reported that "the crews will fly over the new fighter aircraft, inspect engines, main systems and units for the flight over a length of more than 8 thousand kilometers with three refueling at operational airfields in the Eastern and Central military districts."
After the flight, the Su-35 crews will start to perform scheduled training flights and take up combat duty to protect the air borders of the north-west of Russia.
The press service's reference: "Su-35 is a deeply modernized super-maneuverable, multifunctional fighter of the 4 ++ generation, in which fifth-generation technologies are applied, ensuring superiority over fighters of a similar class. Unlike his predecessors, he received a new wing, a control system, an engine with an increased thrust and swivel thrust vectoring, avionics based on a digital information and control system, an integrated on-board equipment system, a radar with a phased antenna array with a long range for detecting airborne targets and an increased the number of simultaneously accompanied and shelled targets ".