Representatives of the Main Command of the Russian Navy, the radio engineering service of the Main Headquarters of the Navy, the Leningrad Naval Base, veteran organizations and officers, led by the Chief of the Main Staff of the Navy Vice Admiral Andrei Volozhinsky, visited Gogland Island in the Baltic Sea, where they installed the Memorial Stele in honor of the first in the world practical radio communication
press office
Naval
fleet
.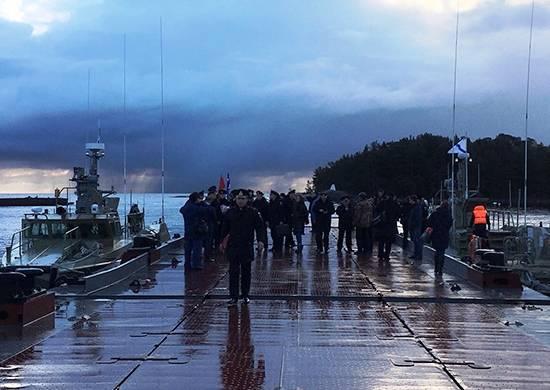 The trip to the island of Gogland was carried out from Kronstadt on two Raptor patrol boats.
At the ceremony of installation of the Memorable Stele, Andrei Volozhinsky conveyed to the participants of the event the welcoming words of the Commander-in-Chief of the Navy, Vladimir Korolev, and noted that "preserving the traditions of the Navy, the memory of scientific and technical achievements is a sacred business of new generations of sailors".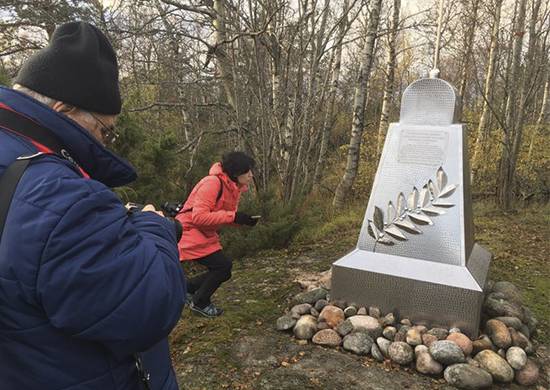 This memory should not be covered by "dust of past years." We must remember our pages.
stories
, to confidently go forward, said Volozhinsky.
The participants of the march also laid wreaths and flowers at the Memorial to Soviet sailors who died for their Motherland and to the grave of Rear Admiral Ivan Svyatov, "under whose command the crews of the detachment of ships showed courage and resilience in rescuing people disembarked on Gogland from sinking boats and transports during the Tallinn operation 1941 of the year. " Then, by the efforts of the sailors, 12160 people were evacuated to Kronstadt.
Help press service:
"In 1900, during the rescue of the battleship Gen. Admiral Apraksin, which had stranded near the island, radio communication was used for the first time in the world. At the same time, the world's first operation to rescue fishermen using radio was held. 24 January 1900, Alexander Popov sent a radiogram from Kutsalo Island to Gogland about the separation of ice floes with fishermen. The 27 fishermen were rescued by the crew of the Yermak icebreaker. In memory of these events on the mound, named after Alexander Popov in 1954, the personnel of the Leningrad Naval Base opened the first commemorative stela. "