Early elections in Catalonia will clarify the situation in the region and embark on a path of constructive dialogue.
TASS
statement by French Foreign Minister Jean-Yves Le Driant.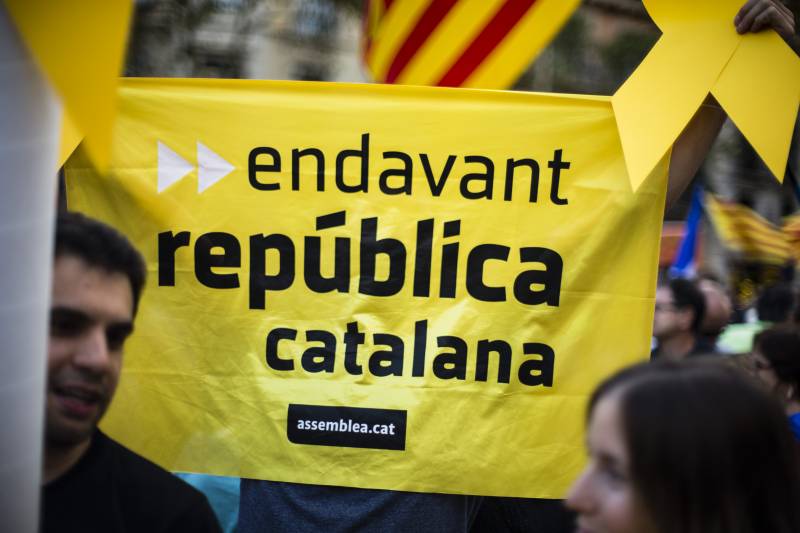 Mariano Rajoy (Chairman of the Government of Spain) announced the elections in Catalonia as soon as possible. I hope that they will clarify the situation and find a way for constructive dialogue,
Le Drian told the Journal du Dimanche.
What is important for me in this matter is that there exists a legal state, the principles of which must be observed and which should be the main guideline in European construction. As soon as there is a way out of the constitutional framework within the countries of the Union (EU), there is a risk of being in a situation of dangerous disintegration,
added on.
Earlier, Rahoy announced that he was launching the 155 th article of the constitution, which had never been applied before. With its help, Madrid intends to relieve members of the Catalan government - in particular, the head of Catalonia, Carles Puchdemon, his deputy, Oriol Junqueras and heads of departments of the regional government - from office, and also deprive the region of autonomy by subordinating it directly to the central authorities.
Elections are scheduled for six months.
Recall, October 1 in the region passed a vote on the issue of withdrawal from the country. 2,28 million of 5,31 million eligible Catalans took part in it, while 90,18% of the referendum participants were in favor of independence. In Madrid, this referendum was called illegitimate and refused to accept its results.