The White House refused to authorize a trip to North Korea by ex-US President Jimmy Carter to negotiate on behalf of the current administration, reports
RIA News
New York Times newspaper report.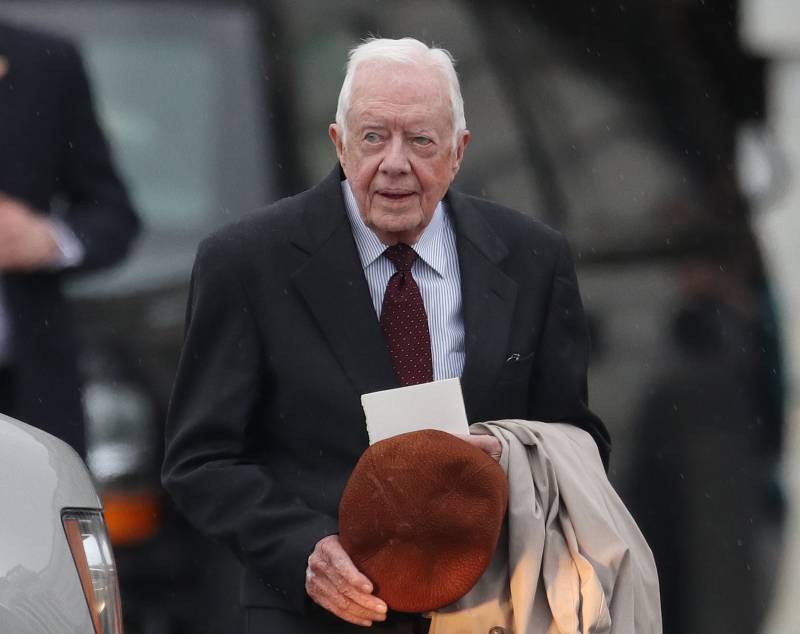 I would like to go, yes
told 39 President of the United States.
According to him, he discussed the possible trip with the assistant of Donald Trump on national security Herbert McMaster, but received a negative response.
I told him that if needed I would be at their disposal,
added Jimmy Carter.
The newspaper recalled that in the middle of 1990, the ex-president visited Pyongyang on behalf of President Bill Clinton and made a deal with Kim Il Sung, the father of the current North Korean leader Kim Jong-un.
The confrontation between Washington and Pyongyang has recently sharply aggravated against the background of the military exercises of the United States and South Korea aimed at practicing a strike against North Korea in the event of war. About 28, thousands of American soldiers, are stationed in the Republic of Kazakhstan under the pretext of the threat of the DPRK. In turn, Pyongyang, fearing the threat from Washington, is building up its missile and nuclear potential, despite tough UN Security Council sanctions.