The former president of Georgia and the former head of the Odessa region, Mikhail Saakashvili, who heads the Ukrainian Movement of New Forces, reported on the arrest and deportation of his allies to Georgia, reports
RIA News
.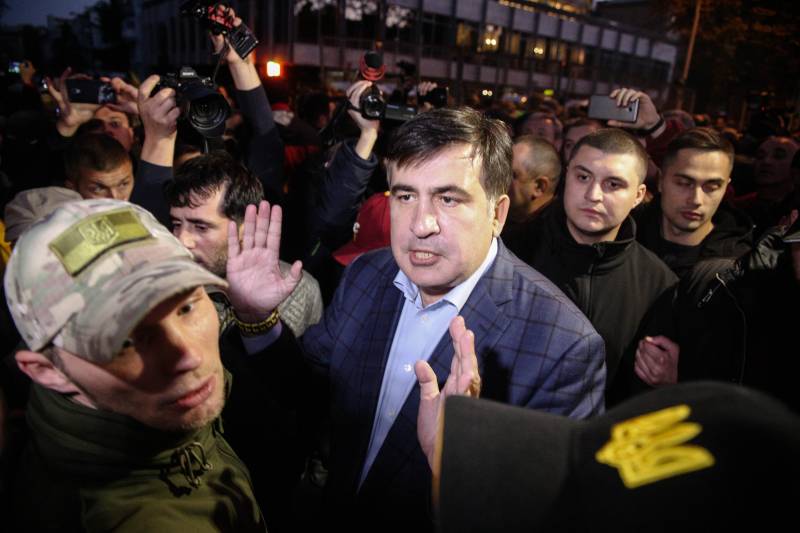 My friend ... David Makishvili, as well as my former security guard and driver (...) were sent to Georgia on a special flight, by plane of the National Guard of Ukraine,
Saakashvili wrote on Facebook.
On Saturday, the politician said that armed people in Kiev kidnapped the former head of his guard Georgy Rubashvili, and Makishvili and another associate, Mikhail Abzianidze, do not get in touch.
Recall that September 10, deprived of Saakashvili's Ukrainian citizenship, with the support of supporters, broke through the cordons of border guards and law enforcement officers at the Shegini checkpoint and landed on the territory of Ukraine from Poland. As stated by the disgraced politician, the goal of his arrival in Ukraine is to fight the existing regime, and, first of all, against Petro Poroshenko.
Lawyer Saakashvili filed with the migration service of Ukraine a statement recognizing his client as a person in need of additional state protection in order to prevent extradition of a politician from Ukraine to Georgia, where several criminal cases were initiated against him.