The American media reported with alarm about the testing of a new Russian missile.
The material published in the publication
Newsweek
it is a question of a modernized rocket for the Iskander system. With reference to the Russian media, the American edition emphasizes that the military has passed the test as one of the most significant events.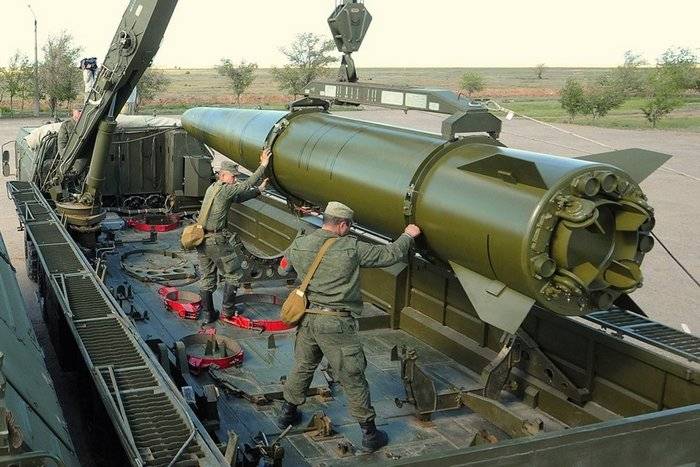 It is particularly noted that the details of the tests, as well as information about the capabilities of the new missiles were not officially made public. It is only known that the test launch was a continuation of the modernization of Russian missile weapons. She recalled the publication of the tests a month ago, when the Iskander-M had already launched a rocket at record 480 kilometers and hit the target.
Meanwhile, according to the Missile Threat Project, the current version of the Iskander missiles, which is intended only for the "internal" use of the Russian army, has a range of about 400 kilometers (250 miles) and a payload of about 700 kilograms (1543 pounds). At the same time, the Iskander-M does not violate the terms of the Treaty on the Elimination of Intermediate-Range and Shorter-Range Missiles (INF), although it can use nuclear missile warheads.
The publication also says that such missiles will effectively replace the Soviet Oka missile complex, which fell under the scope of the INF Treaty and was eliminated. All this, as Newsweek writes, "makes Iskander-M a frightening addition to the arsenal of the Russian military." In addition, it is reported that Russian missiles intended for this complex have at least seven modifications. And externally, rockets do not differ from each other, but inside they have fundamental differences.