The Indian-Russian FGFA project was in jeopardy. According to the portal defensenews.com, the Indian Air Force Command demanded the closure of the Fifth Generation Fighter Aircraft (FGFA) project, within which it was planned for the Indian Army to create a fifth-generation fighter based on the Russian Su-57 aircraft.
In a recent report, the Indian Air Force Command reported that the FGFA program did not meet their requirements, and within its framework it would not be possible to create a plane that could demonstrate capabilities close to the American F-35 fighter. Therefore, the Indian Air Force "does not seek to continue the FGFA program."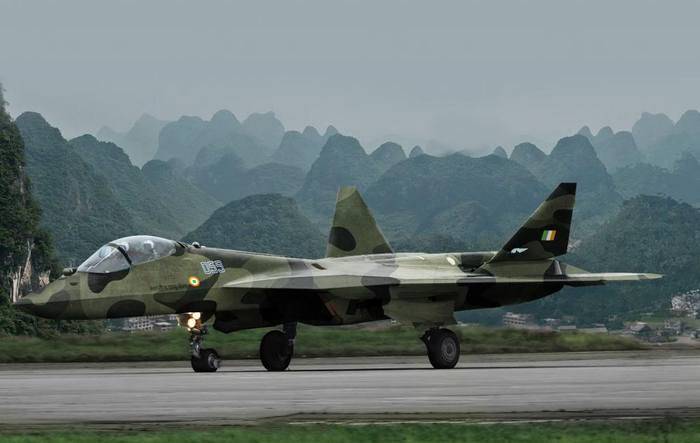 The report also states that the FGFA program is not capable of ensuring the creation of a fighter with a low level of secrecy. In addition, the joint Indian-Russian development is equipped with a "non-modular engine concept", which, according to the Indian military, makes aircraft maintenance expensive and difficult.
This is not the first criticism of the FGFA program from the Indian side. Earlier in 2014, India was not satisfied with the AL-41Ф1 turbojet engines, the airborne radar, the level of stealth and the proposed weapon suspension systems.
The FGFA program was launched in 2007, its main contractor was PJSC "Company" Sukhoi "from the Russian side and Hindustan Aeronautics Ltd from the Indian side. The countries agreed to create a fifth-generation fighter based on the Russian PAK FA, also known as the T-50 and later renamed the Su-57. A few years later, the FGFA program was renamed the Perspective Multi-Role Fighter (PMF), but even the Indian Air Force called it the old way. As part of the first stage of the program, worth $ 295 million, the design of the Indian fighter was developed, but then the FGFA project is not progressing due to the many differences that have arisen between the parties,
"Warspot"
.