The Spanish government has decided to enact the 155 th article of the Constitution, which allows limiting the self-government of Catalonia, said Prime Minister Mariano Rajoy at a press conference following an extraordinary cabinet meeting.
At the same time, Rahoy emphasized that autonomy is not limited, it is only the entire Catalan government that has gone beyond the law is removed from power.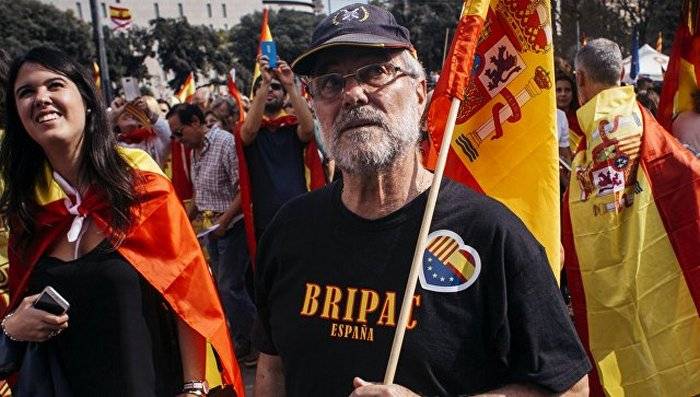 We have four goals: to restore the rule of law, to return to a normal situation and cohabitation, to restore the economy and hold elections
- declared the prime minister.
Now the government will transfer the document to the Senate, which will make the final decision on this issue.
The referendum on independence from Spain was held in Catalonia on October 1. The central authorities and the Constitutional Court consider it illegal.
According to the Catalan authorities, 90% supported the independence of the voters, the turnout was 43%. As stated by the head of the generality, Carles Puchdemon, these results provide grounds for proclaiming independence. However, he proposed to postpone this process in order to conduct negotiations with Madrid. The central authorities demanded an unequivocal answer from Catalonia whether it proclaimed independence, but the message of Pucdemon did not give it - it again spoke about the suspension of the process and about a possible dialogue with Madrid.