At the monuments in the burial places of Soviet soldiers the mayor's office of the Birziai region (Lithuania) installed signs according to which the ideological inscriptions of the Soviet period do not reflect
historical
validity, Saturday edition reports
Lietuvos žinios
.
The plates installed at the monuments indicate: "The burial place of soldiers of the Soviet Union during the Second World War (cultural heritage site). The ideological inscriptions of the Soviet period do not correspond to the historical truth."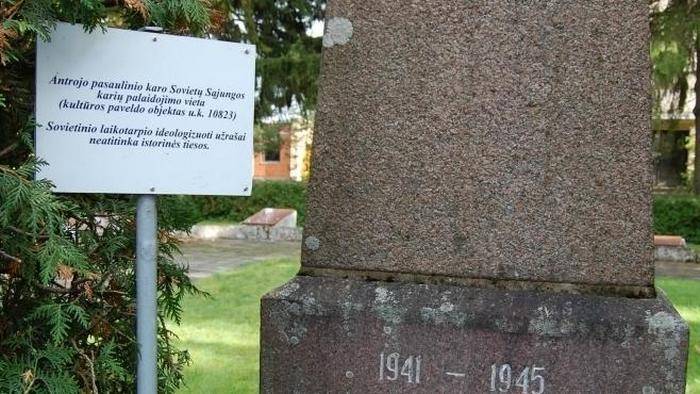 A specialist of the cultural heritage department of the Biržiai municipality, Dalus Mikelenis, noted that the vice-mayor of the Birzaiisky district, Irute Varzene, was the initiator and lever of promotion for the installation of plates.
The Ministry of Culture and the Lithuanian Foreign Ministry didn't give any good to it, citing the inconclusiveness in interpreting the question of how to deal with the qualifications of the events of the Soviet era. However, the authorities of a small town with an 13-thousand population, according to local laws, had the right to take such a step. At the same time, in the Resistance Research Center of Lithuanian residents, the initiative was supported and expressed the hope that other local governments could adopt it.