Israeli media and individual experts can not do without a single day and
News
one way or another connected with Russia. So, the Israeli portal
News.co.il
Clearly not without satisfaction, quotes sources in which it is stated that Israeli aircraft will continue to apply across Syria, "disregarding the opinion of the Russian Federation."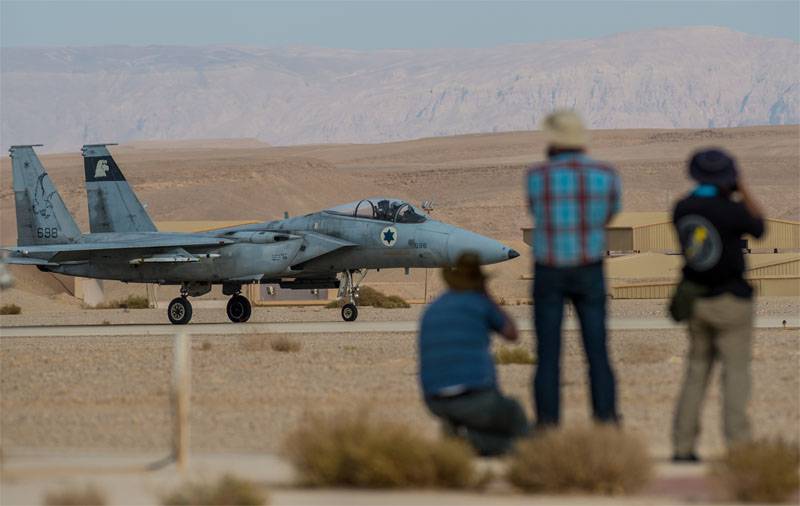 At the same time, the Israeli resource refers to the data of the German news agency dpa, which reports on the consequences of the recent Israeli air strikes on the territory of the Syrian government forces in Quneitra province. The article says that as a result of an Israeli air force airstrike, three Syrian soldiers were injured, one of them is in serious condition. An 130-mm gun was destroyed by an air strike. Earlier it was reported that before this blow was struck on the air defense system C-200.
Israel continues to hold the Syrian army and the "Assad regime" responsible for everything that happens in Syria. Exactly according to the same logic, the authorities of Israel itself must be assumed to be responsible for the endless number of terrorist acts that radicals have been organizing in this country for decades. And if so, then as a continuation of the Israeli "logic" - and the territory of Israel should be covered with fire, and precisely according to the positions of the country's armed forces?
Earlier in the press there was information about the disagreements of Russia and Israel on the creation of a buffer zone on the Syrian-Israeli border. Israeli Defense Minister Avigdor Lieberman, who left after meeting with Sergei Shoigu in Washington, said that all these statements are "press lies" because "there is no disagreement between Israel and Russia on this issue".