On Saturday (October 21), the Belarusian opposition scheduled a rally. The event could not be coordinated with the authorities, but at the moment it did not become a hindrance for the leaders of the opposition movements of the Republic of Belarus.
The Situation and Crisis Center of the Russian Foreign Ministry publishes a statement in which warnings are issued to citizens of the Russian Federation who are on the territory of the Republic of Belarus on this day. The statement reported on an unauthorized rally, which the Belarusian opposition is going to hold on October Square in Minsk, as well as in the central parts of several other major Belarusian cities.
The diplomatic department notes that security measures will be tightened in Belarus on Saturday, which is aimed at curbing riots.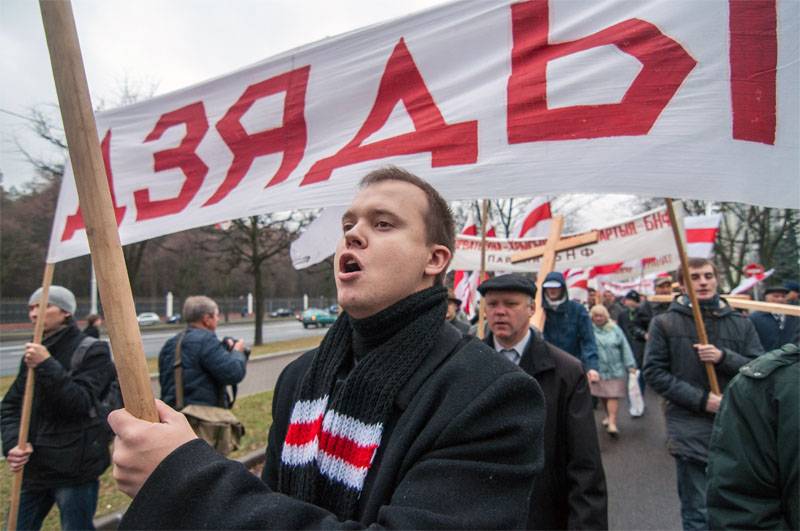 On the opposition portals of Belarus there are calls for the establishment of a tent camp on the streets of Minsk with the aim of "fulfilling the demands of the population by the authorities". In essence, the "population" in question has one requirement - a change of power and rapprochement with the West, with the simultaneous break of close relations with the Russian Federation.
Unauthorized rallies in the Republic of Belarus have already been held this year. In March, security forces dispersed groups of people who came to the rally on the so-called "Freedom Day".
It can be assumed that the next protest rally is a Western "test" of the reaction of the President of the country, Alexander Lukashenko, against whom the main sanctions were lifted not so long ago.