The US Navy and the Coast Guard have posted a joint request for proposals for the development of an icebreaker. Reports about it
Business Insider
.
The request is submitted for the "design of parts, design and construction" of a single vessel. Proposals are accepted until December 11. The contract is likely to include services related to the operation and maintenance of the icebreaker. For these purposes, the 2018 million dollars has been included in the draft USN Coast Guard budget for the fiscal year. Construction of the vessel is scheduled to begin in 19 year, and completed in 2019-m.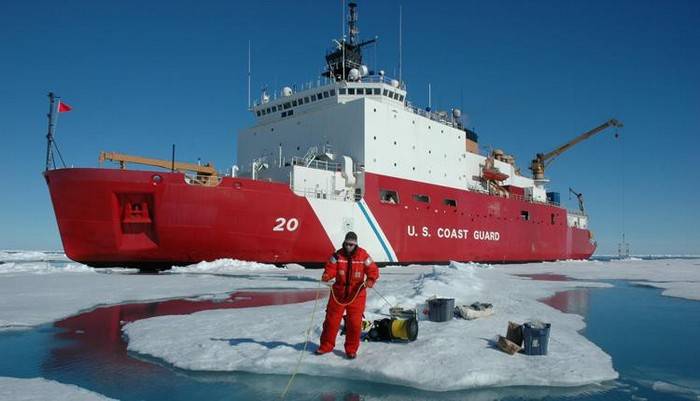 The US icebreaking fleet is relatively small. The Coast Guard has three ships, of which only two are on the move. Another vessel is at the disposal of the National Science Foundation. The Russian icebreaking fleet, in turn, includes more than 40 ships.
Russia's activity in the Arctic has long been a matter of concern for the American authorities and the military, the author argues.
Now we are not even playing with Russia in the same league. We do not play this game at all.
- he leads a statement by Coast Guard Admiral Paul Tsukunfta.
In recent years, Russia has begun an active economic development of its northern territories, including the development of hydrocarbon production and the Northern Sea Route, which is increasingly becoming an alternative to traditional routes from Europe to Asia. To protect the interests of Moscow in the Arctic, a whole range of measures, including of a military nature, is directed, as from the NATO member countries there is increased attention to the region. President Vladimir Putin declared that Russia would not disregard the activity of the American armed forces in the Arctic, reports
RIA News