The protesters of the ATO, protesters at the walls of the Verkhovna Rada, said that even if everyone went home, they would still protest outside the building of the Ukrainian parliament. Recall that a few hours ago, representatives of the protested Ukrainian political forces declared that they "disperse until the next session" and that "for the time being, they will protest by other methods."
Reportedly
UNIAN
, several hundred people remain in the center of Kiev, the so-called tent city is partially operating. At the same time, it was stated that the aforementioned "ATO veterans" take full responsibility for the continuation of the protest in Kiev. These are mainly representatives of the so-called "volunteer" battalions, which are, in fact, frankly radical groups.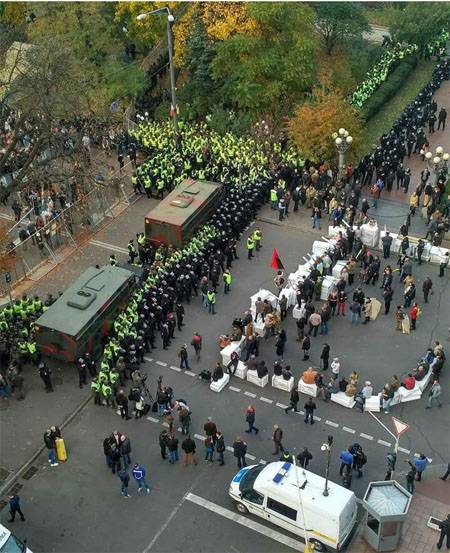 It is noteworthy that the protesters from among the representatives of the national battalions have not yet clearly formulated the requirements for power. One of the participants of the rally said that "the military will form their demands for tomorrow's meeting."
The only thing that the "aspirations" of the protesters agree on is the need to "do something with Poroshenko." So that Poroshenko "didn't do anything," literally thousands of National Guard and police officers were pulled into the center of Kiev.