At the Moscow conference on non-proliferation, taking place these days in Moscow, the head of the North American Department of the North Korean Foreign Ministry, Choi Son-hye, stated that the DPRK's nuclear potential was almost equal to the American
Our ultimate goal is to achieve a balance, a balance with the United States so that they do not dare to talk about any military actions against the DPRK.
- said Choi Son Hee. According to her, owning a nuclear
weapons
for Pyongyang, the question of "life and death."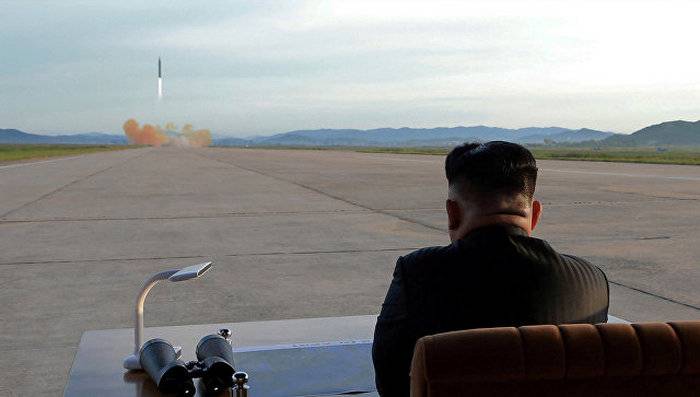 Choi Son-hee noted that the current situation strengthens the DPRK in the understanding that it needs nuclear weapons in order to repel a possible attack, that the DPRK is living in conditions of constant threat from the United States.
Action causes opposition. Our leader explained our position, according to which we will pacify the United States and respond to fire with fire.
She declared.
The diplomat stressed that Pyongyang is not going to negotiate on its weapons and the United States will have to "get along with the nuclear status of the DPRK." Also, North Korea will not transfer nuclear weapons to third countries.
The confrontation between Pyongyang and Washington intensified after the military exercises of the United States and South Korea to work out a strike on the DPRK in the event of war. North Korea fears the American threat and increases nuclear and missile capabilities.
Russia and China proposed to the DPRK to declare a moratorium on nuclear tests and missile launches, and to South Korea and the USA to refrain from maneuvers in the region to stabilize the situation, but in Washington they ignored this initiative, reports
RIA News
.