In Rostov-on-Don, work on the development of a prototype model of the new Mi-26Т2В helicopter for the Russian HQs entered the final stage. After that, the machine will begin to perform flight tests. This was reported in the press service of the holding "Helicopters of Russia", reports
WG-Force
.
The new helicopter with a payload of 20 tons should be all-weather and able to fly at any time of the day, in the conditions of fire and electronic countermeasures of the enemy. The number of crew members of the upgraded helicopter remained the same - five people.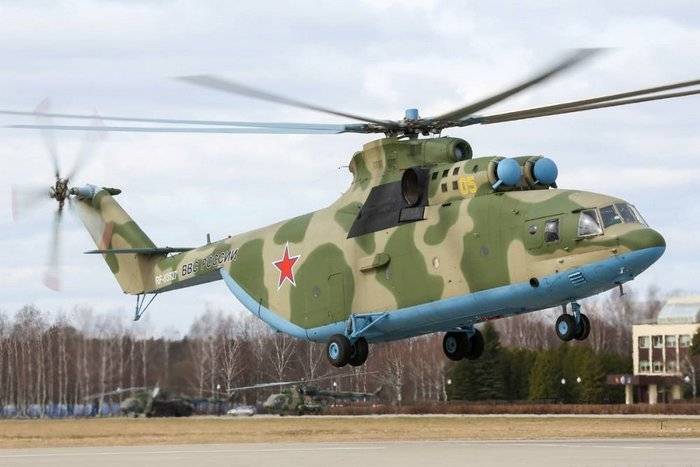 The new helicopter will embody the latest technical solutions, taking into account the use in hostilities. I want to note that we are talking about the modernization of the military version of the Mi-26, and not the Mi-26Т2 helicopter, which is exported
- said Andrei Boginsky, Director General of the Russian Helicopters holding.
The new helicopter will be equipped with a modern integrated complex of on-board electronic equipment NPC 90-2, which provides piloting of the helicopter with automatic flight en-route. In addition, the autopilot will be able to perform pre-landing maneuvering and return to the main or alternate aerodrome.
The helicopter airborne defense complex will be protected against the destruction of the missile complexes by countering the attacking means with radio and optical-electronic guidance.