The US is not in a hurry to recognize China's military and economic superiority; nevertheless, Americans need to come to terms with the idea that they will not stand in the war against China, the Japanese newspaper The Japan Times believes.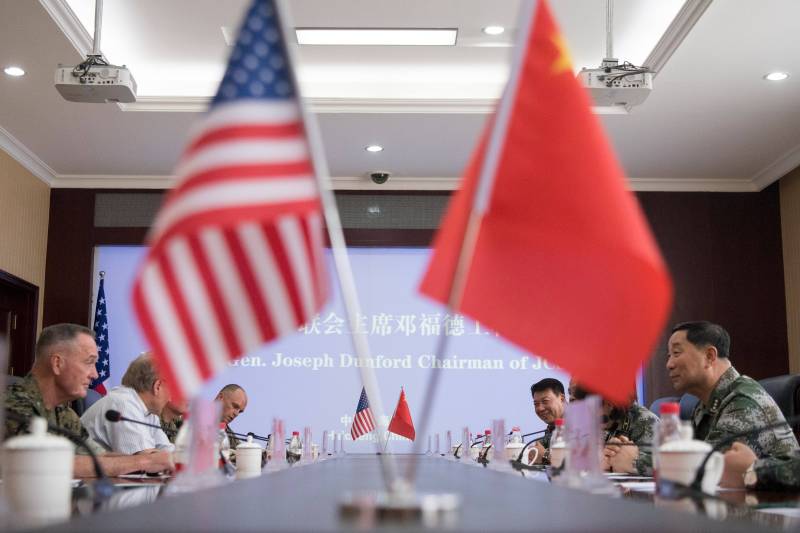 The economic potential of China does not raise any doubts. The economy of China will continue to grow and will achieve even greater success in the near future. But what about military power?
"It seems that the US continues to dominate the military sphere. Washington spends gigantic sums on its armed forces and has a huge nuclear arsenal. It is worth considering the impressive combat experience of the American army, which it was able to accumulate due to participation in military conflicts in the territory of the Middle East. But this does not mean that the Pentagon will win the war ", - leads the article
PolitRussia
.
If a protracted military conflict happens (without the use of nuclear
weapons
), then China has more chances to come out of this confrontation as a winner. As an example, the author pointed to the confrontation between the United States and Japan in the Second World War.
"At the beginning of the war, the Japanese outnumbered the American fleet by the number of their aircraft carriers. Tokyo possessed an experienced army that had previously participated in hostilities in China. But in the end, the United States significantly outstripped its adversary, "the newspaper notes.
China's advances in stealth technology, directed energy weapons, as well as hypersonic rockets, demonstrate that its military technology is not all that far from the United States. According to the author, "in a protracted war, as soon as the mighty Chinese rink reaches the peak of its power, it will be impossible to stop it".
In other words, today China is in a position similar to that of the USA at the beginning of the 20 of the 20th century - "a formidable superpower that has not yet found a reason to demonstrate its dominance," the newspaper concludes.