The US company Raytheon demonstrated the effect of the mobile laser complex HELWS-MRZR, which, during tests, hit an quadcopter with an invisible beam, reports
Rossiyskaya Gazeta
.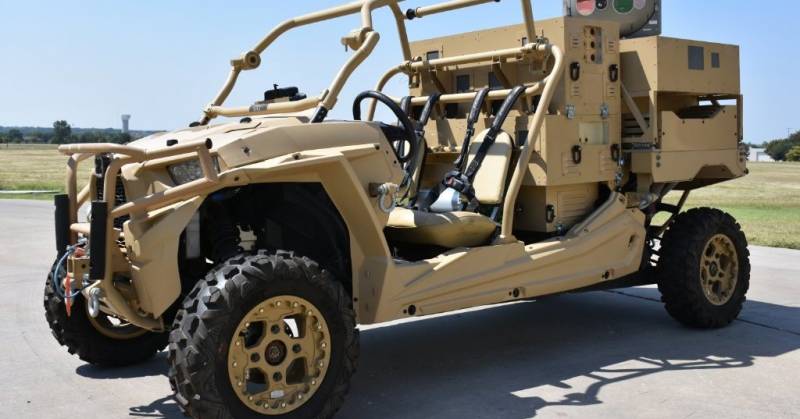 The video frame shows the device installed on the basis of the army version of the buggy, and the UAV hovering at a low altitude. After a while, one of the quadcopter motors flashes and the drone falls to the ground.
Other details of the experiment - the distance, air temperature, strength and wind direction - the developers of the laser installation are not reported.
The abbreviation HELWS stands for "Combat system with a high-energy laser."
Specialists of the manufacturer assure that a miniature laser gun can hit targets also while the vehicle is in motion, and the mobile power source allows you to make laser shots up to 30 on a single battery charge.
The newspaper notes that in recent decades the military of many countries have been actively experimenting with lasers and powerful energy weapons. However, "at the moment, these lasers are basically either rangefinder devices that increase the capabilities and efficiency of conventional
weapons
, or blinding devices that disable the optics of the enemy, "the material says.