Turkish President Recep Tayyip Erdogan at the opening of the 9 th summit of the so-called Islamic G-8 (D8) said that countries need to think about a possible "important macroeconomic change." For reference: The Big Islamic Eight is called 8 of the countries of the world with the largest number of the population of the Muslim faith. In addition to Turkey, these are Indonesia, Iran, Pakistan, Bangladesh, Nigeria, Malaysia and Egypt.
According to Erdogan, who leads the news agency
TASS
, countries need to gradually move to mutual settlements in national currencies. Earlier, Erdogan with a similar initiative addressed the Russian Federation.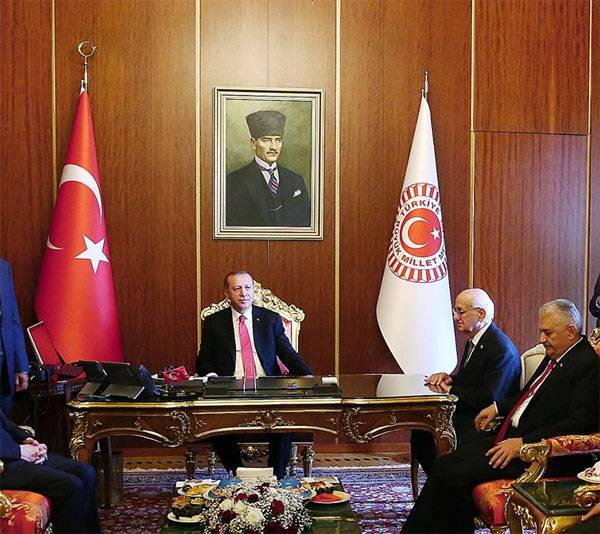 Statement by the President of Turkey:
Our goal should be to increase the level of trade from 100 billions to 500 billions of dollars. To do this, we must go to the calculations in national currencies. There is no need to put our economies under pressure from the dollar and the euro.
It is well known what kind of reaction occurs in the US Federal Reserve, when one of the leaders of the world states the need to abandon the US dollar as the main currency for the implementation of trade. In this regard, we can assume that from the American "friends" of Erdogan everything will be done so that his proposal does not grow into objective reality.