Russia fulfilled its promise to deliver six MiG-29 fighters to Serbia for the 73 anniversary of the liberation of Belgrade from the Nazi invaders, Russian Defense Minister General of the Army Sergei Shoigu said at a meeting with Serbian Defense Minister Aleksandar Vulin on Friday.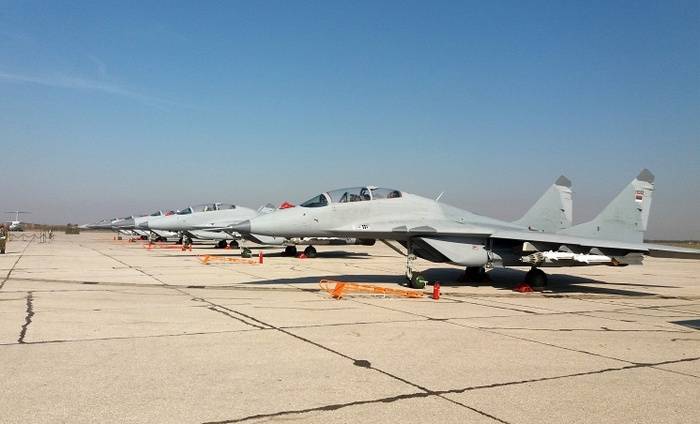 In August, when you were in Moscow, I promised that by this holiday planes will be in Belgrade. Aircraft in Belgrade. I am sure they will serve as a reliable shield and guarantor of the independence and security of Serbia
- said Shoigu.
Six MiG-29 fighters are allocated by decision of the President of the Russian Federation Vladimir Putin. Earlier it was reported that six MiG-29 flew from Russia to Serbia in early October.
Also this week it was reported that Serbia will buy MiG-29 fighters and C-300 complexes from Belarus. It is reported that a deal on the acquisition of air defense systems and MiG-29 fighters may be concluded in November.
According to the publication, the Ministry of Defense of Serbia can purchase up to seven MiG-29 fighter jets. The ownership and status of the RB Air Force fighters in this case are not reported.