The Federal Service of the National Guard of the Russian Federation intends to purchase four anti-sabotage boats of the 21980 project (code Rook), the contract price is 4,1 billion rubles, follows from the documents posted on the public procurement website.
According to the materials, Rosgvardiya will purchase anti-sabotage boats for the military unit in the Crimea (Sevastopol). The delivery time of the ships is 1 November 2019 of the year. According to the ministry, the boats are designed "to perform special tasks in the sphere of activity of the National Guard troops of the Russian Federation."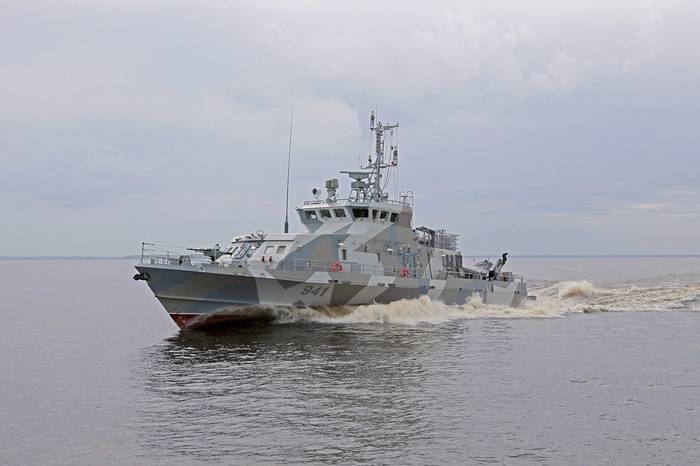 In September, the general director of the Zelenodolsk shipyard Renat Mistakhov announced his readiness to offer the Rosguards launch of the Rook project to guard the Kerch bridge.
According to the portal
bmpd
, at present, 22 anti-sabotage boats of project 21980 have already been ordered for the Russian Navy, of which 2010 boats were commissioned since 13 (seven were built at Zelenodolsk Plant named after A. Gorky in Zelenodolsk, three at JSC Vympel shipyard in Rybinsk, and three at Vostochnaya Verf OJSC in Vladivostok, two more boats (one each built in Zelenodolsk and Rybinsk) are at the test stage. Of these 13 boats, five are part of the Black Sea
fleet
, three each in the Northern and Pacific fleets, and one each in the Baltic fleet and the Caspian flotilla.