Moscow fears that closing the border between Russia and the unrecognized people's republics in the east of Ukraine before solving political issues will lead to a tragedy in the Donbass like the one that happened in Srebrenica, Vladimir Putin said.
He suggested that massacres could occur in the Donbass, assuring that Russia would not allow this.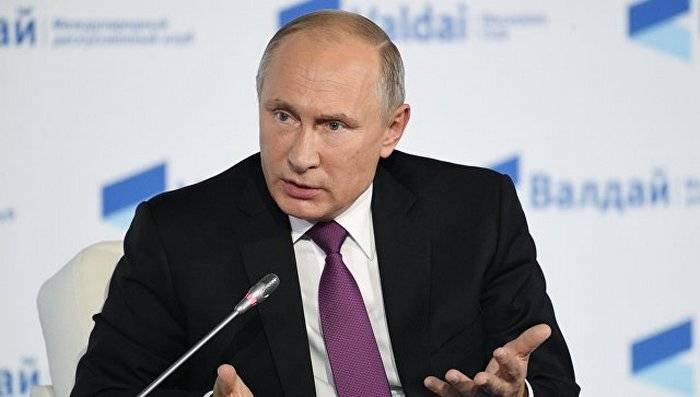 If we give an opportunity to resolve political issues, to resolve the issue of giving these territories special status in accordance with the law that has been passed by the Rada and has now been extended for a year, if the amnesty law is not adopted, if all of this is not done, then the border between Russia and unrecognized republics will lead to a situation on a par with Srebrenica
- said the president of Russia.
The municipality of Srebrenica in Bosnia and Herzegovina became the site of a fierce clash between Serb and Bosniak military formations during the 1992-1995 conflict. With the connivance of the Dutch peacekeepers, several thousand people were exterminated according to the ethnic principle.
Putin also said that at the moment Kiev has not made a single step towards the implementation of the Minsk agreements, the situation in Ukraine has degraded to the limit.
Today's Ukrainian leadership is sabotaging every point of this agreement, they all see it perfectly ... I assure you, there is not a single step towards the implementation of these Minsk agreements.
- Putin said
At the same time, everyone says "we will not remove the sanctions until Russia fulfills the Minsk agreements." All have long understood that the current leadership of Ukraine is not able to fulfill them. And now, when the situation inside the country, both from an economic and domestic political point of view, has degraded to the limit, when the police use gas against demonstrators there, now I don't know that the President of Ukraine will take any step to implement the Minsk agreements. I have no idea how to do it
- he added.