On Friday morning, northwest of Kirkuk, clashes between the Peshmerga and the Iraqi security forces occurred, the local TV channel reported
Rudaw
.
The fighting began after pro-government Shiite militias (Al-Hashd al-Shaabi) tried to advance to one of the settlements northwest of the city.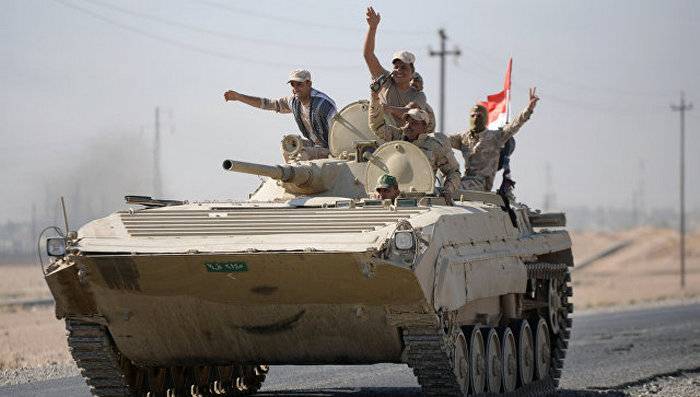 Representatives of the Kurdish military said the channel that the Peshmerga had managed to "repel the offensive" and "burn two Hammy armored cars." The Peshmerga stressed that the Shiite militia "used heavy American weapons." The dead and wounded are not reported.
The forces of Al-Hashd al-Shaabi, a Shiite militia that is equated in Iraq with anti-terrorism units, also take part in the operations of the Iraqi forces.
Earlier on Monday, the Iraqi security forces, without meeting resistance from the Kurdish militia groups of the Peshmerga, regained control of the city of Kirkuk, which had been under the direct control of the administration of the Kurdish autonomy for the last three years.