The Romanian Army will be armed with the US Patriot air defense system. According to the portal defenseworld.net, Raytheon Corporation and the Romanian aircraft manufacturer Aerostar, which will jointly produce missile systems, have signed a memorandum of understanding.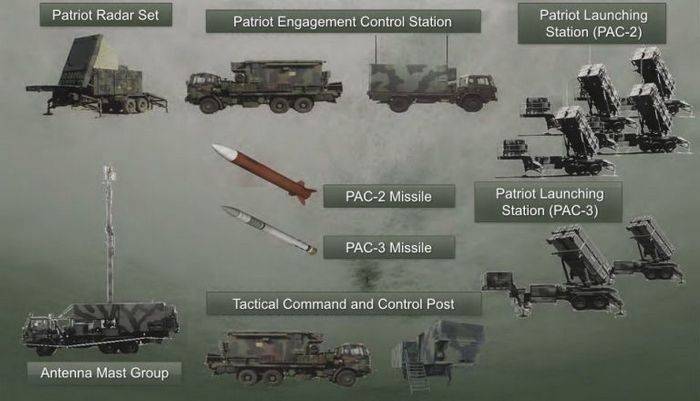 The Memorandum of Understanding allows for effective procedures for acquiring the first Patriot system for the Romanian armed forces. The purchase will be carried out in accordance with the plan for 2017 – 2026 years and in the context of Romania's commitments as a NATO partner country and strategic partner in relations with the United States
- Reported in the Ministry of Defense of Romania. Romania announced its intention to acquire US Patriot air defense systems in April of this year, and in July the US State Department approved a potential deal. The contract volume is estimated at $ 3,9 billion.
It is planned that the Patriot missile systems will become part of the integrated air defense system of Romania, which already includes F-16 fighter jets. Last year, the Romanian Air Force received the first batch of six fighters, as many more combat aircraft will be delivered in the near future. Today, 13 countries (of which 5 are NATO members) are armed with a Patriot air defense system. In addition, the supply of "Patriots" has already ordered Poland.
Romania became a member of NATO in 2004 and gradually replaces Soviet weapons with Western ones. In addition, the American antimissile system Aegis Ashore is deployed in the country, which is part of the general air defense system of the NATO countries and is capable of intercepting short and medium-range ballistic missiles.
Patriot complexes entered service with the American army in 1984 year. For more than thirty years of service, they have undergone many modifications. One of the latest versions of the Patriot is equipped with PAC-3 MSE missiles, which have an interception range of 33 km and a strike radius increased by one and a half times compared to PAC-3 (the exact characteristics of the missiles are classified)
"Warspot"