The United States needs to be prepared for the fact that the DPRK may soon launch a missile attack on American territory, reports
RIA News
Statement by CIA Director Michael Pompeo.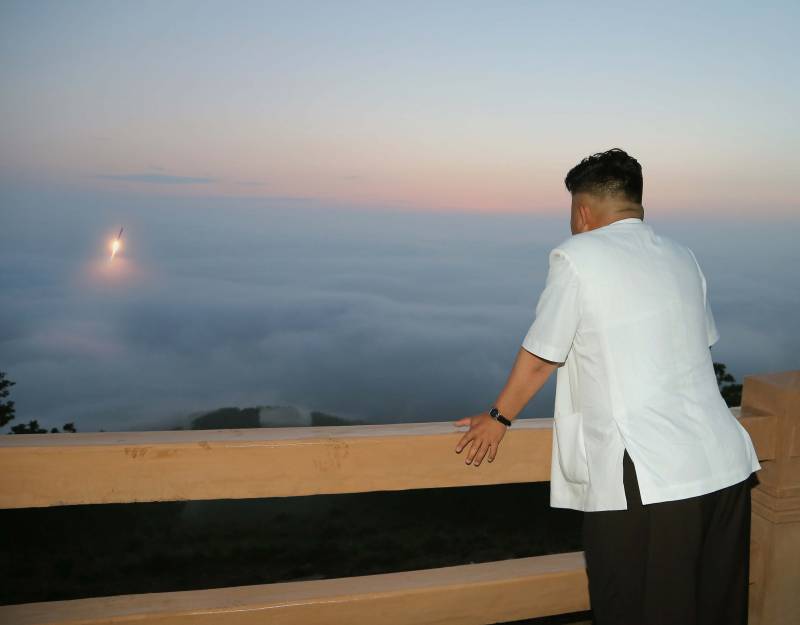 Pompeo believes that the likelihood of an attack has increased, and will only increase due to "the lack of international pressure on Pyongyang."
It only remains to think how to prevent the last step,
he declared.
The head of the CIA stressed that US President Donald Trump intends to "use the armed forces to prevent an attack," but it is difficult to determine when such a measure will be necessary.
Recall that the confrontation between Pyongyang and Washington intensified after the military exercises of the United States and the Republic of Korea to work out a strike on the DPRK in the event of war. Pyongyang, fearing the American threat, announced an increase in nuclear and missile capabilities.
Earlier, Moscow and Beijing offered the DPRK to declare a moratorium on nuclear and missile tests, and to South Korea and the United States to refrain from conducting maneuvers in the region to stabilize the situation, but Washington ignored this initiative.