The Russian government has sent two billion rubles to pay for the contract for the manufacture and supply of six amphibious aircraft Be-200ES for the Emergency Situations Ministry, the corresponding order was published on Friday on the website of the Cabinet of Ministers.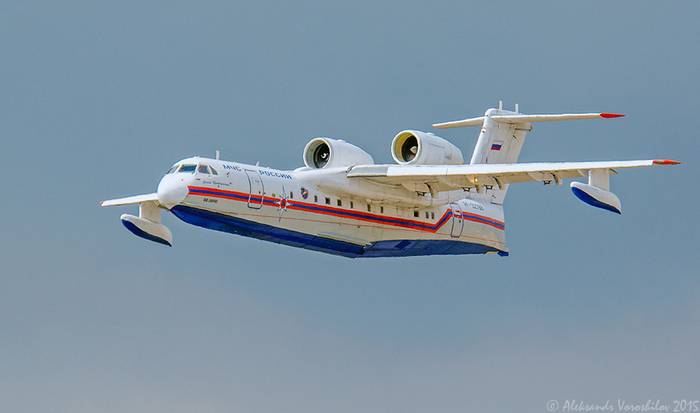 According to the document, the funds will be used to pay for the state contract in 2017 concluded with the Taganrog Public Joint-Stock Company
aviation
scientific and technical complex G.M.Berieva ".
The amphibian aircraft Be-200ES is recognized as one of the most efficient in the world in fighting wildfires. The aircraft is unique in that it is in planing mode on open water bodies filling its 12 tanks with tons of water and discharging it to the fires. The aircraft has a high rate of climb, the ability to discharge water as a "volley", and the consistent opening of the water tank doors, the ability to work in a confined space, for example, in mountainous or hard-to-reach areas, reports
RIA News
.