The new MRK "Vyshny Volochyok project 21631, equipped with high-precision
weapons
will be admitted to the Naval
fleet
Russia until the end of 2017, reports
Interfax-AVN
report of the Deputy Commander-in-Chief of the Navy for armaments, Viktor Bursuk.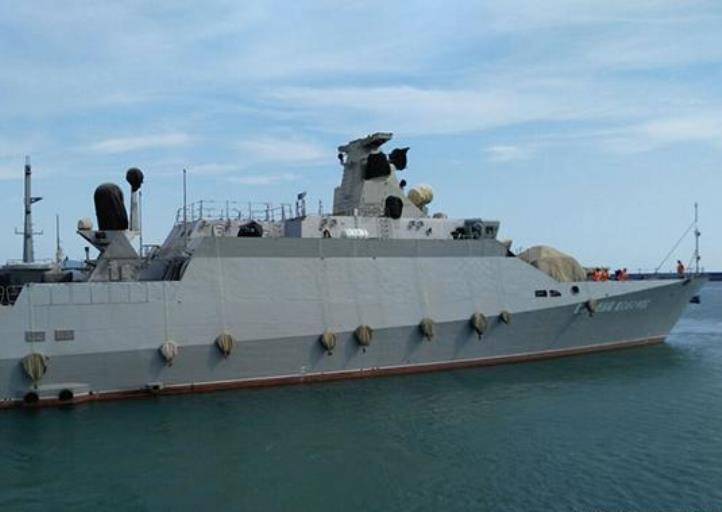 Currently, the ship completes factory running trials in the Black Sea Fleet. After the state tests on it will be raised Andrew's naval flag. Having handed over the necessary coursework tasks, the ship will join the forces of constant readiness,
Bursuk said at a meeting with the commander of the Navy, Vladimir Korolev.
"Vyshny Volochyok, carrying Caliber cruise missiles, is undergoing factory tests in Novorossiysk," the Black Sea Fleet press service reported earlier.
This is the sixth ship of the modernized series "Buyan-M".
Ships of this project are designed to protect the economic zone of the state. They are capable of acting both individually and as part of groups of naval forces in various sea areas.