The press service of the IDF announces the next strike on Syrian territory, namely the positions of the Syrian government forces. At the same time, Israel, as usual, claims that shelling was carried out from the Syrian territory.
From the official summary:
A projectile was fired from the territory of Syria around the Golan Heights. Israeli gunfire in response was suppressed firing point.
At the same time, it is known that the Israeli army did not suffer losses due to a shell gap in the Golan Heights. And about the possible losses of the Syrian armed forces after the "retaliatory" strike is not reported. Nor is it reported whether the shell was fired by Syrian soldiers. But, guided by logic, it is clear that the Syrian army is now least need to conduct shelling of the territory of Israel - given the fact that there are enough military problems in Syria itself.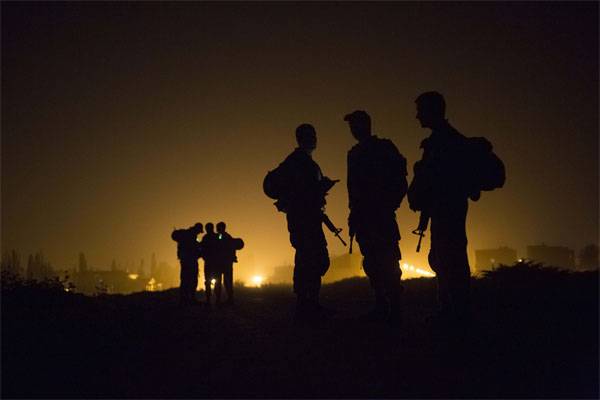 Usually some time after the shelling of the Syrian positions in Israel, it is customary to declare that at these positions "the presence of Hezbollah was revealed, which the State of Israel is listed as a terrorist organization. This is a universal Israeli "argument" for firing on the positions of Syrian troops fighting against internationally recognized terrorist groups - ISIL and "Dzhebhat al-Nusra" (both are banned in the Russian Federation). It is noteworthy that not a single case of Israeli attacks on the positions of these groups in the territory of the SAR was revealed.