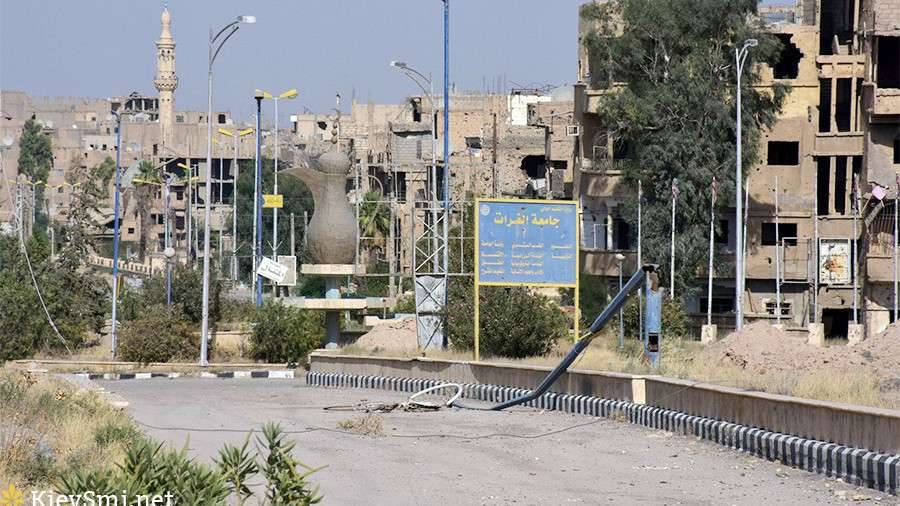 In the province of Deir ez-Zor, fighting continues between the Syrian army and the Islamic State terrorist group (banned in Russia). Judging by the information from the scene, a fierce confrontation should finally cut the ground from under the feet of radical Islamists and may well become a prologue to the complete victory of government troops in a long-term war.
The data coming from Deir ez-Zor indicate the agony prevailing in the camp of the militants, and reports of the destruction of one or another field commander come almost more often than information about the next deserted terrorist. For example, on the eve of the actions of the Syrian army was eliminated the leader of one of the armed groups of the LIH Abu Hamzi. It is known that the unit of the killed "warrior of the Caliphate" was considered one of the most combat-capable and quite successfully opposed the armed forces. However, the problems faced by ISIS's "subjects" in recent weeks appear to have undermined the fighters 'faith in a better future, since almost immediately after the liquidation of the commander, some of the militants in his unit refused to fulfill their mission and left their positions.
In general, there is nothing surprising in this development of events. The fact that discontent is ripening in the ranks of terrorists and decadent moods flourish has been known for a long time and I must say enough reasons for this. Among them, first of all, the successful actions of the government forces to clean up the illegal armed formations of the province of Deir ez-Zor - the last major region of Syria, where extremists from the "Islamic state" still remained.
Failures on the battlefield were accompanied by difficulties of a different nature. In particular, according to informed sources, recently, radicals have repeatedly encountered a shortage of funds and
weapons
. In the case of the implementation of the supply of weapons noted its low quality and artisanal method of production.
Obviously, the current situation is forcing the Islamists to seek ways of retreat. Literally the day before, it became known that several hundred fugitive terrorists from the province of Deir ez-Zor arrived in the Rukban refugee camp, near the American military base Al-Tanf, in the guise of civilians. However, taking into account the experience of the aforementioned institution, known for the fact that under the leadership of foreign instructors, people within its walls turn into trained radicals, it is safe to say that after a while the newcomers will be sent back.
However, what fate awaits those who are sent to the sinking "ship of the Islamic caliphate" is not difficult to guess ...