If the US withdraws from the Treaty on Medium and Shorter-Range Missiles (INF), Russia will respond instantly and mirror, President Vladimir Putin said.
We just leveled the situation now. If this is not pleasant and someone has a desire to withdraw from the contract in general, the American partners, on our part, the answer will be instant. I want to say this - instant. And mirror
- conveys the words of Putin
RIA News"
.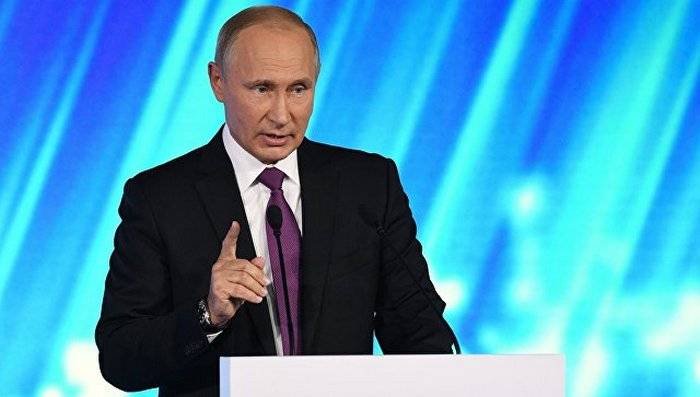 He recalled that the United States still has both sea-based and air-launched missiles, that is, the Soviet side carried out unilateral disarmament, which is why it is said that Russia leveled the situation. Russia will abide by the treaty as long as its partners comply.
Putin also said that during the elimination of medium and short-range missiles, "the chief designer committed suicide because he considered it a betrayal of his own country."
But it is tragic.
история
let's turn it over
- the president added. At the same time, he explained that Russia could be tempted to withdraw from the INF Treaty, if Russia did not have the newest aviation and sea-based missiles.
Recently, we have often heard accusations that Russia is violating this treaty, it is developing something. Maybe it would be such a temptation if we did not have air and sea-based missiles. now we have
- Putin said.
11 October, the Foreign Ministry said that the United States did not provide any real evidence of any violations of the INF Treaty by Russia.