Russian anti-missile systems C-400 "Triumph" change the rules of the game in the Middle East, writes The National Interest.
The reason is that this complex can launch interceptor missiles of various types, notes the author of the article, Stephen Brayen. We are talking about four types of missiles: 40Н6Е (range - 400 km), 48Н6 (250 km), 9М96Е2 (120 km) and 9М96Е (40 km). American Patriot systems, for example, can launch only one anti-aircraft missile at a distance of 96 kilometers, the author compares.
He calls the 9М96Е2 rocket one of the main advantages of the Russian systems. It develops speeds up to 15 M (about five thousand meters per second) and can shoot down targets flying very low above the surface of the Earth (about five meters).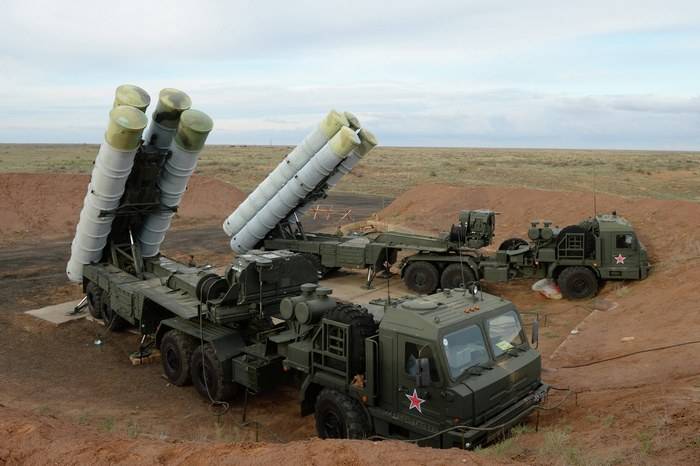 Brayen refers to Dr. Carlo Kopp, an aerospace research expert, who noted that C-400 can be equipped with detection and capture radars designed to destroy such modern stealth aircraft as the F-22 and F-35.
The development of stealth technologies is associated with low visibility for the frequency range X, which are most often used for both military and civilian purposes. Over time, the entire missile defense system of the United States and its allies, based primarily on the X-band, will become obsolete, because Russia and China are actively developing invisibility technologies for their missiles and aircraft.
- emphasizes Brayen.
In turn, the advantage of long-range missiles C-400 is their ability to hit targets located outside the air defense zone, including Boeing E-3 Sentry long-range radar detection aircraft.
According to Bayen, the decision of Saudi Arabia - the "loyal US satellite" - to acquire Russian systems was a serious blow to Washington and its European allies.
Before this, a deal for 2,5 billion dollars about the purchase of C-400 with Moscow was concluded by Turkey. Another country that may acquire Russian air defense system will be Egypt. At the same time, many countries, including Greece, China and India, already have C-300 systems,
RIA News
.