Head
TFR
Alexander Bastrykin launched an initiative today to expand the list of criminal penalties for terrorist activities carried out through the Global Network. The head of the Investigation Committee expressed his initiative at a conference in St. Petersburg called "Crimes against the peace and security of mankind: modern forms of terrorism and extremism".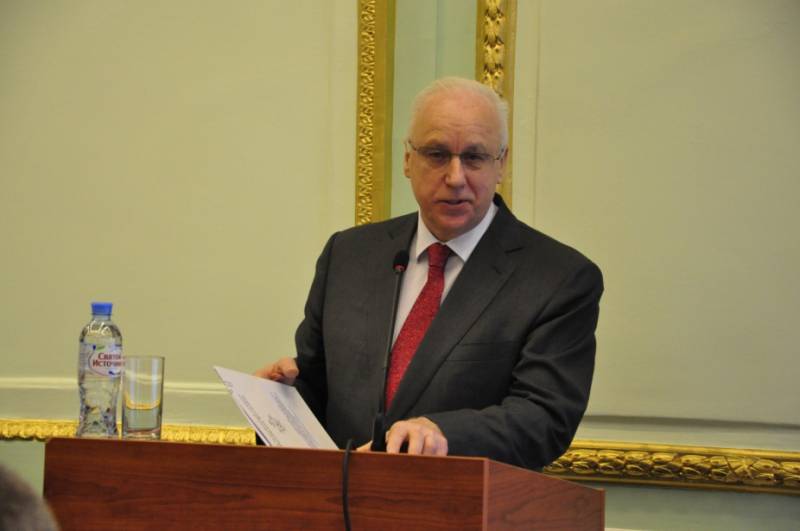 From the speech of A. Bastrykin:
I also propose to introduce measures to block the activities of sites that promote terrorist activities. The greatest danger of terrorism is the transformation of these phenomena into a national idea. We all know well the consequences of such ideas in Nazi Germany, in the Ottoman Empire.
An important detail of the speech of Alexander Bastrykin was the proposal to introduce the national idea of ​​Russia into the Basic Law of the country. According to the head of the Investigative Committee of the Russian Federation, the absence of a national idea reflected in the Constitution of Russia, and provides loopholes for extremists and terrorists to substitute their destructive dogmas for values ​​that are really important for citizens.
Recall that at the moment there is part of the Constitution xNUMX Art.2, which directly says that no ideology can be established as a state.
As one of the segments of the national idea, it is proposed to consider the rejection of terrorist and extremist activities in society.