The first batch of Mi-28UB training and combat helicopters will be delivered to the air defense regiments of the Russian Federation in November of this year. About this today the press service of the holding "Helicopters of Russia". Information Agency
TASS
cites the statement of the general director of the holding Andrei Boginsky:
Machines passed the full range of factory tests. The first helicopters are scheduled to be transferred to the military in November 2017.
Mi-28UB has a major difference from other modifications of the Mi-28 helicopter. This is a dual control system that allows piloting a helicopter from both the commander's cabin and the pilot's cabin. This contributes to the training of flight crews, increasing the level of piloting, the implementation of additional raids in the format of passing flight practice. It is noted that such a control system is particularly relevant in the event of a contingency situation in combat conditions, when a pilot-operator can take control.
Mi-XNUMHUB is equipped with a remote imitation of failures. This allows simulation of abnormal situations for student personnel. It is important that training to overcome emergency situations with such a technique can be carried out directly in the air.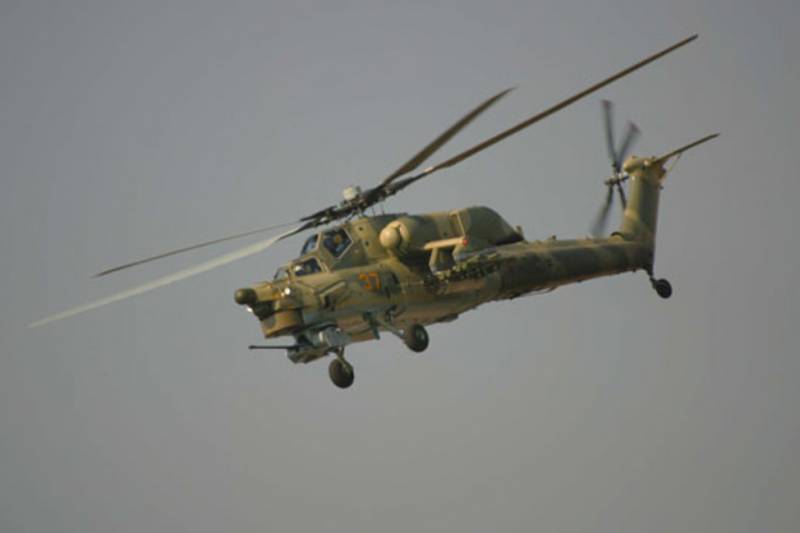 Andrei Boginsky:
We are constantly working to improve the Mi-28 helicopter, taking into account its use in Syria. The emergence of the combat training version provides virtually unlimited possibilities in improving the training system for the Mi-28H pilots.